A Shot in the Arm: COVID-19 Vaccine Safety in Autoimmune Rheumatic Diseases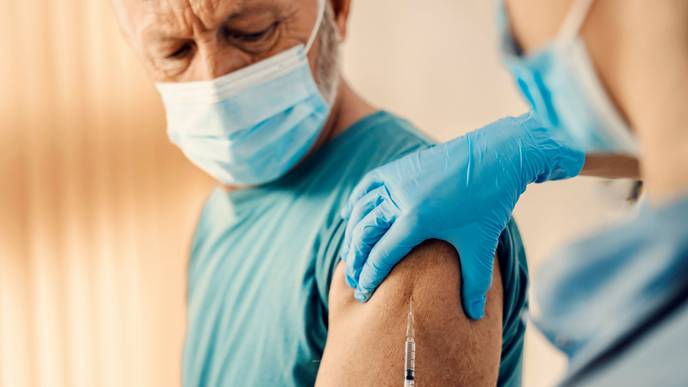 03/24/2023
Results of the COVAD study showed that three-quarters of patients with rheumatoid arthritis reported adverse events related the COVID-19 vaccination; however, the majority of them were minor in severity.
Latika Gupta, MD, a rheumatologist and clinical immunologist at the Royal Wolverhampton Hospitals NHS Trust and University of Manchester, UK, and Mrinalini Dey, MD, from the department of rheumatology at the Queen Elizabeth Hospital in London, discuss the study findings in detail.
Read the full transcript here.
Latika Gupta, MD, DM, is a consultant rheumatologist and honorary senior lecturer at the Royal Wolverhampton Hospitals NHS Trust and University of Manchester, UK. She is a researcher, educator and journal editor with an interest in myositis, equity, and digital health. Dr Gupta currently serves as the IMACS mentorship lead, the APLAR Young Rheumatology Webmaster, and member of the Emerging EULAR Network (EMEUNET) social media team.


Besides medical teaching, Dr Gupta enjoys traveling and photo painting.
Mrinalini Dey, MD, MRCP, is an academic rheumatology trainee working in London, UK. After graduating from the University of Cambridge, UK, in 2016, Dr Dey embarked on the clinical academic training pathway, winning a National Institute for Health Research (NIH)-funded academic clinical fellowship in rheumatology.

Dr Dey has a clinical and research interest in comorbidities and outcomes in rheumatic diseases, including infections and vaccination in immunosuppressed populations. She is also a social media lead for the EMEUNET, and sits on the Editorial Board and Social Media Committee for Rheumatology (Oxford).