ACR Updates Guidelines for Prevention & Treatment of Glucocorticoid-Induced Osteoporosis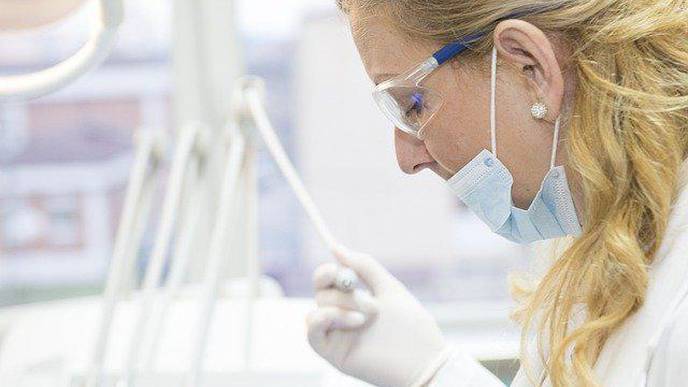 09/29/2022
Photo: Pixabay
The American College of Rheumatology (ACR) updated their 2017 ACR guidelines for preventing and treating glucocorticoid-induced osteoporosis (GIOP). The full manuscript will be published in Arthritis & Rheumatology and Arthritis Care and Research in early 2023.
Since the publication of the 2017 ACR guidelines for GIOP, treatments, including abaloparatide (PTHrP) and romosozumab, have been available; the existing treatments included denosumab, teriparatide (PTH), selective estrogen receptor modulators (SERM), and oral or intravenous bisphosphonates.
In addition, sequential therapies were added to the updated guidelines, based on clinical trials and long-term follow-up studies conducted since the 2017 publication.
Patient Risk Stratification
A panel that included adult and pediatric rheumatologists and endocrinologists, as well as patients, performed a systematic literature review and risk-benefit analysis of the recently approved osteoporosis treatments based on recommendations for patient risk stratification.
According to the 2022 update, similar to the 2017 guidelines, patients with GIOP should continue to be risk-stratified into low, moderate, or high risk groups for fracture, with low risk being less than 10% probability, moderate risk being 10% to 19%, and high risk being at least 20% probability of major osteoporotic fracture.
Osteoporosis Prevention
In the latest update, the panel strongly recommended treatment with oral bisphosphonates for patients with a high risk receiving long-term glucocorticoids, while the prophylactic treatments of choice for patients with a moderate risk included oral or intravenous bisphosphonates, PTH/PTHrP, and denosumab.
Special Considerations
Cardiovascular Conditions
Following risk-benefit analysis, physicians may prescribe SERMs or romosozumab in specific patients who do not have increased risk for cardiovascular events, thrombosis, or stroke.
Renal Disease
Bisphosphonate use increases the risk for renal osteodystrophy (including adynamic bone disease, osteomalacia, osteitis fibrosa cystica, and mixed uremic osteodystrophy) in patients with chronic kidney disease or those who have received renal transplants.
Although bisphosphonates are generally contraindicated in patients with an estimated glomerular filtration rate below 35 mL/min, a metabolic bone disease expert should rule out these conditions, precluding the need for dose adjustments for denosumab, PTH/PTHrP, or romosozumab prescriptions.
Sequential Therapy
Patients receiving denosumab, PTH, PTHrP, or romosozumab may require additional treatment after discontinuation of these medications, along with discontinuation of glucocorticoids; however, those receiving treatment with SERMs or bisphosphonates do not require subsequent therapy.
Within 6 to 7 months after the last denosumab dose, patients with a low or moderate risk should receive an oral or intravenous bisphosphonate for 1 to 2 years, or potentially be transitioned to receive PTH, PTHrP, or romosozumab, if clinically warranted. This timely transition prevents rapid bone loss and vertebral compression fractures, which can occur 7 to 9 months after the discontinuation of denosumab.
Conversely, patients with a low or moderate risk completing a course of PTH, PTHrP, or romosozumab must be transitioned to receive an oral or intravenous bisphosphonate or denosumab followed by a bisphosphonate. Discontinuation of PTH or PTHrP without subsequent treatment may result in rapid bone loss and new fractures. Discontinuation of romosozumab without sequential treatment may also result in bone loss.
Patients with a high risk discontinuing use of glucocorticoids and their initial osteoporosis therapy should continue current therapy or transition to receive denosumab, SERM, PTH, PTHrP, romosozumab, or an intravenous bisphosphonate to mitigate risk for major osteoporotic fractures.