AI Appears Destined To Be Standard In Barrett's Esophagus Surveillance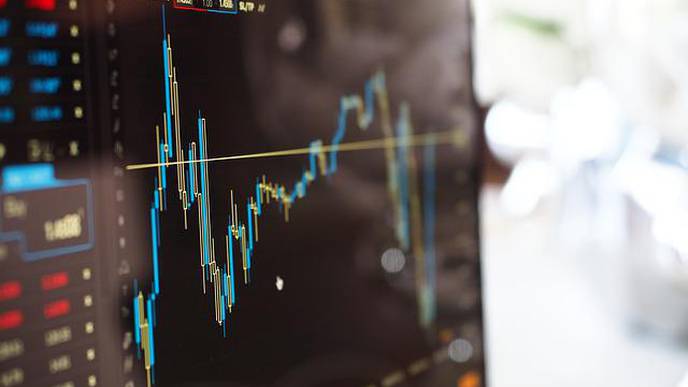 08/19/2022
Photo: Pixabay
For surveillance of neoplasia in Barrett's esophagus, detection algorithms employing artificial intelligence are not yet a standard in clinical practice, but they show clear benefits, according to a systematic review and meta-analysis.
Compared with expert endoscopists, AI was found to be more than twice as accurate and sensitive in a data pool that evaluated use of different AI strategies and methodologies, reported investigator Anand Kumar, MD, in a presentation at the 2022 Digestive Disease Week (abstract 675).
Performance Improvements Expected
"The current standard of BE surveillance using random biopsies is met with significant miss rates, and it is safe to say that AI-aided diagnosis will be a desirable adjunct to endoscopic surveillance for accurate detection and treatment of early Barrett's neoplasia, thereby improving patient outcomes," said Dr. Kumar, a gastroenterology fellow at Lenox Hill Hospital, in New York City. Moreover, "AI systems learn with experience, so their performance will only get better with time."
Drawn from a literature search, the meta-analysis included 19 studies and 25 data sets of AI using various methodologies to differentiate early Barrett's neoplasia from nondysplastic BE. In 13 of the data sets, AI was based on a convoluted neural network to learn how to distinguish early Barrett's neoplasia from nondysplastic BE. The others used related but different forms of deep learning.
In 18 of 25 data sets, the tissue was evaluated on the basis of white light endoscopy. Several employed image enhancement or some additional technology, such as volumetric laser endomicroscopy, to aid AI processing. However, the specific methodology did not affect the general conclusion that AI has a high degree of accuracy, sensitivity and specificity for detection of early Barrett's neoplasia, Dr. Kumar told Gastroenterology & Endoscopy News.
"The pooled sensitivity and specificity of the existing AI systems of =90% and =80%, respectively, for differentiating early Barrett's neoplasia from nondysplastic BE met the American Society for Gastrointestinal Endoscopy Preservation and Incorporation of Valuable Endoscopic Innovations criteria to eliminate the need for random mucosal biopsies during endoscopic surveillance of BE," according to Dr. Kumar.
In the studies that compared AI detection of early Barrett's neoplasia with expert endoscopists, the pooled performance of AI systems was superior with respect to accuracy (odds ratio [OR], 2.31; P<0.001), sensitivity (OR, 2.53; P=0.02) and specificity (OR, 1.71; P=0.02) (Table).
More Work Needs to Be Done
"However, AI for detecting early Barrett's neoplasia is still evolving, and existing systems mostly provide a proof of principle rather than a demonstration that AI can be used in routine care," Dr. Kumar acknowledged.
The majority of the AI algorithms included in their study were employed on images taken during endoscopy, and only three data sets used it in real time. "There is need for further refinement in classification accuracy and speed of AI systems and validation on diverse data sets before the technology will be ready for prime time in BE surveillance," Dr. Kumar said.
"The promise of AI is for real-time evaluation. The whole goal is for this technology to help the endoscopist in selecting areas to biopsy and/or treat with high confidence, which would avoid the need for random biopsies and repeat procedure for treatment," he explained.
Although other methodologies for detecting early Barrett's neoplasia might have a role for screening in specific circumstances, AI is in an excellent position to become a standard because it allows early Barrett's neoplasia to be detected and eradicated in the same procedure, at least in some cases.
Other experts expect to see increased use of AI for BE detection, even if it is not yet ready for routine use. Prateek Sharma, MD, a professor of medicine at the University of Kansas School of Medicine, in Kansas City, who was a co-author of a review article on AI in Barrett's monitoring (Ther Adv Gastrointest Endosc 2021;14:26317745211049964), noted that results of this meta-analysis are "extremely promising."
No AI technology is commercially available and studies that have, so far, been "based on a relatively small number of patients and images," Dr. Sharma told Gastroenterology & Endoscopy News. Despite this, and alhough the exact role of AI has not been established, he predicted that "AI technology will be an important tool to help us not only diagnose but [also] characterize and resect neoplastic Barrett's esophagus."