Analysis of COVID-19 Data 'Fails to Provide Actions to Reduce Inequalities'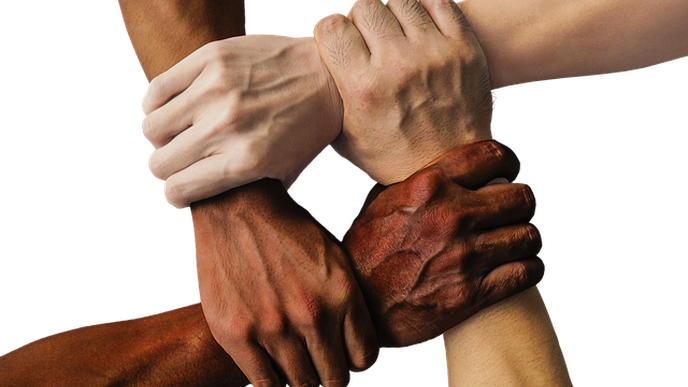 06/08/2020
A rapid review of coronavirus data by Public Health England (PHE) found people of Bangladeshi ethnicity had around twice the risk of death compared to white British people.
Other BAME groups were disproportionately affected, with people of Chinese, Indian, Pakistani, other Asian, Caribbean, and other black ethnicity having a 10-50% higher risk of death from the virus compared to white people.
The Disparities in the risk and outcomes from COVID-19 review, announced in early May, aimed to establish more robust data on the factors impacting the number of COVID-19 cases and severity of the outcomes for different groups within the population.
But the findings, published on 2 June, failed to address how to use the data to reduce health inequalities.
Dr. Shera Chok, GP and co-founder of the The Shuri Network, told Digital Health News: "I, like many others had hoped that the PHE report would set out some recommended actions to reduce the disparities in risk and outcomes from COVID-19.
"Unfortunately, it does not offer any recommendations that would reduce the risk to BAME communities, staff, or other high-risk groups like care home residents, or offer reassurance that there is a plan being developed by PHE or NHS England."
The Shuri Network, set up to support women of BAME backgrounds in digital health roles, has spoken of the need to properly analyse data on BAME cases of coronavirus, warning it cannot be passed between departments as a "hot potato too difficult to confront".
Chok has previously called for "stronger focus" from healthcare leaders to address inequalities highlighted in the data and said the current situation was an opportunity to show how to achieve prevention and engagement with communities "using data and technology to improve outcomes and safety".
The PHE report found that people of BAME communities are also more likely to be at risk of poor health outcomes due to a greater rate of co-morbidities including heart disease and diabetes. No recommendations were made on how to address the issue.
Professor Gurch Randhawa, professor of diversity in public health and director of the institute for health research at the University of Bedfordshire, criticized the report for failing to make recommendations despite being a "key part of its original remit".
"This omission can best be described as a lack of humility and honesty in learning from our past actions. It is vital that the government learns lessons from its early missteps in order to prevent a rise in health inequality being one of the principal outcomes of the COVID-19 pandemic."
Speaking at the daily coronavirus press briefing on 2 June health secretary Matt Hancock said the government was determined to find ways of closing the gap.
Prof. John Newton, leader of the UK's testing program, added: "It is quite a long report and there is a great deal of background and detailed information we think will be helpful. What we would like to do is get a lot of discussion about all these with the various groups involved in responding to it.
"It is not easy to go directly from the analysis to making recommendations and we need to get the report widely disseminated and discussed before deciding what needs to be done, but clearly there are some fairly obvious conclusions that can be drawn, even from the data we have."
An International Problem
Disparities in health outcomes among minority groups are not a problem unique to the UK. Globally, a greater number of deaths from COVID-19 are occurring in BAME groups.
On the same day the PHE report was published the UN High Commissioner for Human Rights, Michelle Bachelet, said: "The data tells us of a devastating impact from COVID-19 on people of African descent, as well as ethnic minorities in some countries, including Brazil, France, the United Kingdom, and the United States.
"In many other places, we expect similar patterns are occurring, but we are unable to say for sure given that data by race and ethnicity is simply not being collected or reported.
"The appalling impact of COVID-19 on racial and ethnic minorities is much discussed, but what is less clear is how much is being done to address it."
She highlighted the importance of properly collecting and analyzing data on all ethnicities and gender to better inform public health responses.
"Collection, disaggregation, and analysis of data by ethnicity or race, as well as gender, are essential to identify and address inequalities and structural discrimination that contributes to poor health outcomes, including for COVID-19," she added.