Ankylosing Spondylitis Patients at Increased Risk for Depression & Anxiety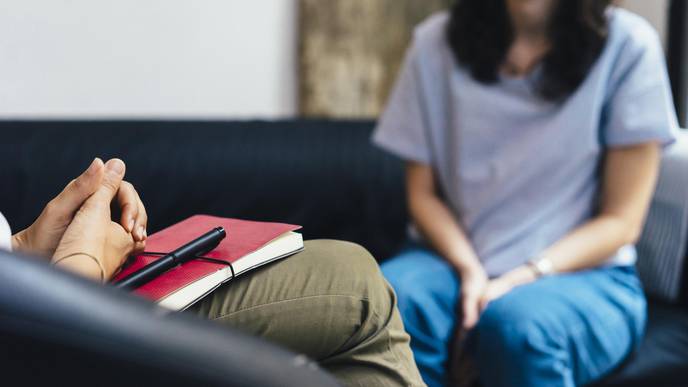 04/06/2020
Photo: Getty Images
Patients with ankylosing spondylitis (AS) are at increased risk for depression and anxiety, according to results of a systematic review and meta-analysis published in BMC Rheumatology.
Researchers conducted a systematic review and meta-analysis to determine the incidence of depression and/or anxiety in patients with AS and identify the factors associated with these conditions in this patient population.
Investigators identified 783 studies, reviewed 39, and ultimately identified 6 studies reporting on the primary outcome and 33 reporting on the secondary outcome, using the Preferred Reporting Items for Systematic Reviews and Meta-Analysis guidelines.
Patients were aged between  31.5 and 54.5 years with men comprising the majority of participants in most studies. The 6 primary outcome studies included 4 cohort and 2 cross-sectional studies, 4 of which used longitudinal cohort designs to assess depression risk among patients with AS compared with control participants. The earliest study was from 2008 and conducted in Sweden. Investigators of this study reported a standardized incidence rate ratio for severe depression of 0.89 (95% CI, 0.08-2.38) and 1.27 (95% CI, 0.46-2.79) among women and men with AS, respectively, compared with general population control participants. The most recent study was from 2017, using data from 2 United States healthcare organizations, which evaluated multiple mental health issues, including depression. In terms of depression alone, an adjusted hazard ratio [aHR] of 1.34 (95% CI, 1.23-1.47) was noted.
Of note, another study was conducted in 2016 that specifically evaluated both anxiety and depression in 2331 patients with AS and 9324 controls. Investigators found aHRs of 1.72 (95% CI, 1.30-2.27) for depression and 1.85 (95% CI, 1.37-2.49) for anxiety. Factors including follow-up duration were also examined that demonstrated a 2-fold risk for depression and anxiety after the fifth year following AS diagnosis.
Two studies reported on the determinants of depression and/or anxiety in patients with AS. One 2014 study involved a cross-sectional analysis of 174 patients with AS with axial spondyloarthritis and evaluated the relationship between clinical and patient factors and depression and/or anxiety, measured by Hospital Anxiety and Depression Scale. Researchers indicated that AS-related factors associated independently with depression included disease activity as measured by the Bath AS Disease Activity Index (odds ratio [OR], 2.48; 95% CI, 1.06-5.78), the AS Disease Activity Score C-reactive protein (OR, 2.48; 95% CI 1.06-5.78), and quality of life as measured by the AS Quality of Life Questionnaire (OR, 1.22; 95% CI 1.12-1.33). Quality of life was also identified as a determinant of anxiety (OR, 1.33; 95% CI 1.18-1.50).
Among the 33 studies examining the secondary outcome, reported rates of depression prevalence ranged from 0.03 to 0.59 with a pooled prevalence proportion of 0.29 (95% CI, 0.17-0.43); the prevalence of anxiety ranged from 0.03 to 0.90 with a pooled prevalence proportion of 0.35 (95% CI, 0.27-0.43).
Study limitations included the possible exclusion of relevant studies because of publication bias and the decision to exclude abstracts and grey literature.
"Our systematic review provides confirmatory evidence on the increased risk [for] depression among patients with AS and underscores the need for future research to substantiate the risk of anxiety," the researchers concluded. "Further, synthesizing the determinants of depression and anxiety provides practical information for the identification of patients at risk as well as prevention efforts."