Bill to Address Racial Inequalities in Maternal Health Passes Mass House of Representatives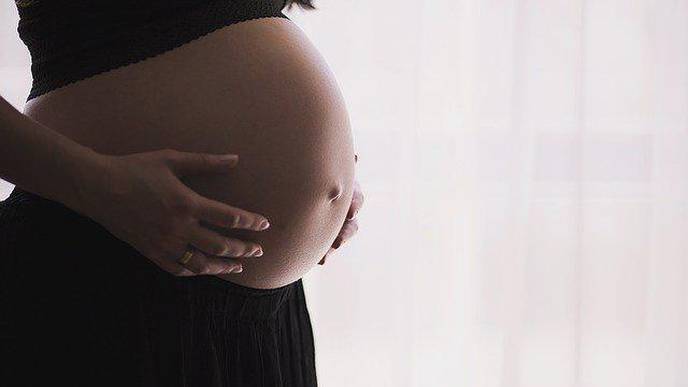 07/08/2020
State Representatives Carmine Gentile, Jack Patrick Lewis, and Maria Robinson joined their colleagues in the House last week to unanimously pass a bill aimed at eliminating racial inequities in maternal health.
An Act to reduce racial inequities in maternal health, co-sponsored by Reps. Gentile, Lewis, and Robinson, would create a special legislative commission to study racial inequities in maternal healthcare in the Commonwealth, where women of color die of pregnancy-related causes at more than double the rate of white women.
The commission is tasked with investigating and raising awareness of this systemic issue, in addition to reporting on barriers to equitable maternal care and recommending best practices for remedying these stark disparities.
"I'm proud to be a co-sponsor of this bill, which sets up a commission to explore disparities in maternal health." Rep. Robinson said. "I look forward to seeing the results of the commission to help us continue to make policies that reduce these health disparities, especially the known gap in health care provided to black women."
An Act to reduce racial inequities in maternal health now moves to the Senate.
"Tragically, racism perpetuated over generations has caused life-threatening inequities in maternal health for Black and Brown mothers. I was honored to file this bill with Representative Liz Miranda, as I believe it is incumbent on us as leaders in state government to do everything we can to keep all Massachusetts mothers healthy and thriving," said Representative Kay Khan, House Chair of the Joint Committee on Children, Families and People with Disabilities (Newton). "I am grateful to Speaker DeLeo for recognizing the urgency in acting on H.4818, as well as my House colleagues who voted unanimously for the passage of this vital maternal
equity bill."
The commission will focus on evaluating the availability, affordability, and accessibility of birthing centers, maternal medical homes, and doula care, as well as the diversity and cultural competency of maternal healthcare providers. It will be tasked with investigating available data on maternal mortality and morbidity, and identifying barriers to accessing prenatal and postpartum care, as well as understanding how historical and current structural, institutional and individual forms of racism affect maternal mortality as well as potential solutions, such as bias training in hospital facilities and birthing centers.
"We are expecting a new baby in our family in a few weeks or less," said Rep. Gentile. "Every new mother deserves not only the best health care but enjoyment of all the other circumstances that will enable her and her newborn to thrive–for example, safe housing and good nutrition. I look forward to the commission's findings and our acting on their recommendations so that all new mothers thrive!"
"Maternal Justice is Racial Justice. Research on maternal health has focused on bandaging the effects and focusing on individual women's actions, rather than on addressing the larger, systemic problem: racism, poverty, lack of access to care and other social determinants of health. Here in Massachusetts, Black women die at over twice the rate of white women. In a state with some of the best healthcare in the country, this issue should not be ignored. This legislation is timely, important and necessary," said Representative Liz Miranda (D-Boston). "Too many Black women are dying in the United States, and this crisis isn't far away from us. It's right in our backyard. Representing the most diverse district in the Commonwealth, I know that far too many
in our communities have an intimate connection to this issue."
"Social inequities must be identified and confronted in all aspects of our lives and our laws," said Rep. Lewis. "We have a moral obligation to ensure that every parent and child in our Commonwealth is celebrated and supported, and that first begins with equitable maternal health."