Biomarker Pattern Found in Kids with COVID 19-Linked Inflammatory Syndrome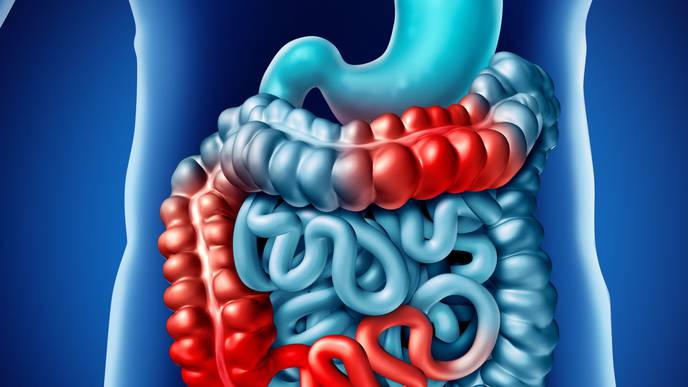 04/25/2023
Media Advisory
Tuesday, April 25, 2023
Biomarker pattern found in kids with COVID 19-linked inflammatory syndrome
Findings from NIH-funded study could lead to new means of diagnosis and treatment for MIS-C.
What
Children with multisystem inflammatory syndrome (MIS-C) — a rare condition linked with the virus that causes COVID-19 — have biochemical indicators of cell injury and cell death that are distinct from other children with COVID-19, according to a study funded by the National Institutes of Health. Using high speed, artificial intelligence-controlled molecular sequencing of blood-and-plasma RNA and plasma DNA, researchers found that children with MIS-C have biomarkers indicating damage to multiple organs, the lining of blood vessels and the nervous system. MIS-C usually occurs two to six weeks after SARS-CoV-2 infection, resulting in inflammation of the heart, lungs, kidneys, brain, skin, eyes or gastrointestinal tract.
To conduct the study, researchers analyzed 416 blood samples from 237 patients. Their analysis enabled them to distinguish between patients with MIS-C and COVID-19. They believe their findings could lead to the development of tests that allow clinicians to distinguish between MIS-C and other conditions involving widespread inflammation, such as Kawasaki disease, septic shock, and severe COVID-19, and to the development of more appropriate treatments for each.
The study was conducted by Charles Y. Chiu, M.D., of the University of California, San Francisco, and colleagues at several other institutions. It was funded by NIH's Eunice Kennedy Shriver National Institute of Child Health and Human Development (NICHD) and appears in Cell Reports Medicine.
A previous study of children and adolescents who received a COVID-19 vaccination following MIS-C found that there were no reports of serious complications, including myocarditis or MIS-C reoccurrence after the injection. Everyone should stay up to date with COVID-19 vaccines for their age group, as the U.S. Centers for Disease Control and Prevention recommends, regardless of whether they have been infected with the virus.
Who
Sai Majji, Ph.D., of the NICHD Maternal and Pediatric Infectious Diseases Branch is available for comment.
Article
Loy CJ, et al. Nucleic acid biomarkers of immune response and cell and tissue damage in children with COVID-19 and MIS-C. Cell Reports Medicine.2023.
About the Eunice Kennedy Shriver National Institute of Child Health and Human Development (NICHD): NICHD leads research and training to understand human development, improve reproductive health, enhance the lives of children and adolescents, and optimize abilities for all. For more information, visit https://www.nichd.nih.gov.
About the National Institutes of Health (NIH): NIH, the nation's medical research agency, includes 27 Institutes and Centers and is a component of the U.S. Department of Health and Human Services. NIH is the primary federal agency conducting and supporting basic, clinical, and translational medical research, and is investigating the causes, treatments, and cures for both common and rare diseases. For more information about NIH and its programs, visit www.nih.gov.
NIH…Turning Discovery Into Health®
###