BridgeBio Pharma Announces Collaborations with Columbia University & Mount Sinai to Develop Potential Therapies for Genetic Diseases and Cancers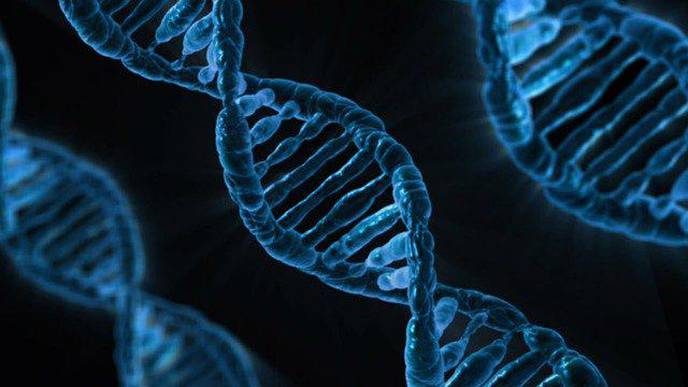 11/04/2021
Photo: Pixabay
BridgeBio Pharma, Inc. (Nasdaq: BBIO), a commercial-stage biopharmaceutical company focused on genetic diseases and cancers, today announced two new academic collaborations with Columbia University and Mount Sinai (Icahn Mount Sinai) to translate cutting-edge research discoveries into potential therapies for patients with genetic diseases and genetically driven cancers.
"Columbia University and Mount Sinai are known for bringing together some of the most talented scientists to develop breakthroughs for patients. By partnering with these world-class research institutions, we are hopeful that together we will be able to help patients in need," said BridgeBio founder and CEO Neil Kumar, Ph.D.
BridgeBio has initiated 25 collaborations with leading institutions around the world that are focused on providing therapeutic options to patients with unmet need as quickly and safely as possible. To learn more about some of the institutions BridgeBio is proud to partner with, please visit Our Partners page.
Collaborating with academic institutions to identify early discoveries is a core pillar of BridgeBio's efforts to reach patients more quickly. The goal of these collaborations is to revolutionize the relationships between drug development companies and biomedical research institutions by moving away from one-off interactions in favor of engaging and creative partnerships.
More than two-thirds of BridgeBio's 30+ pipeline programs have come from partnerships with academic institutions and research centers. For example, BridgeBio's clinical trial of encaleret, which is being investigated for the treatment of autosomal dominant hypocalcemia type 1 (ADH1), has been enabled by a Cooperative Research and Development Agreement with the National Institute for Dental and Craniofacial Research at the National Institutes of Health. BridgeBio's investigational medicine acoramidis, which is being developed for the treatment of transthyretin (TTR) amyloidosis (ATTR), originated in a lab at Stanford University. BridgeBio partnered with the Stanford researchers and advanced acoramidis from the lab to Phase 3 clinical development in less than three years.
With a diverse pipeline encompassing investigational therapies in Mendelian diseases, precision cardiorenal, precision oncology and gene therapy, BridgeBio provides the insights and support needed to rapidly progress therapeutic research from labs to clinical development. BridgeBio intends to develop similar long-term partnerships based on trust, engagement, science and respect to support its mission of developing potentially life-changing medicines for patients with genetic diseases and cancers as quickly and safely as possible.
Columbia University
Columbia University has built a research team of translational-focused investigators working on genetic diseases. It also has a technology transfer office that provides mentorship for researchers and funds the early stages of their translational work. BridgeBio intends to collaborate with Columbia University to identify and potentially develop promising therapies for patients with genetic diseases.
"Each year, Columbia researchers produce approximately 400 promising early-stage innovations, which lead to over 100 license agreements and 20 to 30 new startup companies based on Columbia intellectual property," said Orin Herskowitz, executive director of Columbia Technology Ventures, senior vice president for Intellectual Property & Technology Transfer and adjunct professor of business and engineering at Columbia University. "We are excited to work closely with BridgeBio to identify which of these promising innovations have potential to fit into BridgeBio's areas of expertise and benefit from their experience. By doing so, we hope to accelerate the invention's path from the lab to the market and get therapies as quickly as possible into patients who are suffering from genetic diseases."
Mount Sinai Health System
The Mount Sinai Health System is New York City's largest academic medical system, encompassing eight hospitals, a leading medical and graduate school, and a vast network of ambulatory practices throughout the greater New York region. In particular, the Icahn School of Medicine at Mount Sinai is one of three medical schools that have earned distinction by multiple indicators: ranked in the top 20 by U.S. News & World Report's "Best Medical Schools," aligned with a U.S. News & World Report "Honor Roll" Hospital, and No. 14 in the nation for National Institutes of Health funding. The partnership between BridgeBio and the Icahn School of Medicine at Mount Sinai will focus specifically on genetic disease and precision oncology to determine new potential therapies that may be meaningful options for patients in need.
"We look forward to collaborating with BridgeBio, and to the opportunity to combine their expertise in drug development with our exceptional scientific teams at Mount Sinai to advance breakthrough genetic disease therapies for patients," said Erik Lium, Ph.D., president of Mount Sinai Innovation Partners and executive vice president and chief commercial innovation officer of Mount Sinai Health System.
About BridgeBio Pharma, Inc.
BridgeBio Pharma, Inc. (BridgeBio) is a biopharmaceutical company founded to discover, create, test and deliver transformative medicines to treat patients who suffer from genetic diseases and cancers with clear genetic drivers. BridgeBio's pipeline of over 30 development programs ranges from early science to advanced clinical trials and its commercial organization is focused on delivering the company's first two approved therapies. BridgeBio was founded in 2015 and its team of experienced drug discoverers, developers and innovators are committed to applying advances in genetic medicine to help patients as quickly as possible.