CDC Warns Young Adults Reporting Anxiety, Depression Surpasses 40% as Pandemic Continues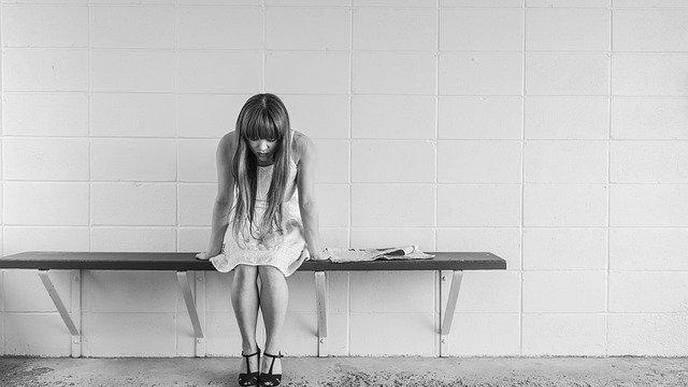 04/02/2021
An increasing percentage of U.S. adults under the age of 30 are pursuing mental health counseling, as well as reporting symptoms of anxiety and depression, amid the ongoing COVID-19 pandemic, a new federal government study finds.
The Centers for Disease Control and Prevention (CDC) released a study Friday that found 41.5 percent of Americans under 30 years old are experiencing anxiety and depressive disorder symptoms. This data through February 2021 marks a 5 percent increase from August 2020 when 36.4 percent of young adults said the same.
The CDC mental health study of Americans during the pandemic found that the increase in anxiety or depression directly paralleled the weekly number of positive COVID-19 infections across the country. Adults aged 18-29 who have less education than a high school degree were the most impacted.
About 12 percent of young adults said they had "unmet mental health care needs," which emerged in the past year since the U.S. outbreak of COVID-19.
Isolation, loneliness, and unemployment were the most commonly cited issues among the Americans under 30.
Anxiety was the most prevalent, affecting 36.9 percent of adults—and depression was the second most-common disorder among 30.2 percent of people studied.
"Large disease outbreaks have been associated with mental health problems," wrote the authors of the CDC's Morbidity and Mortality Weekly Report published Friday.
"The spread of disease and increase in deaths during large outbreaks of transmissible diseases is often associated with fear and grief. Social restrictions, limits on operating nonessential businesses, and other measures to reduce pandemic-related mortality and morbidity can lead to isolation and unemployment or underemployment, further increasing the risk for mental health problems," the authors noted.
In addition to increased rates of anxiety and depression, more young adults said they needed mental health counseling but had not yet received such treatment since the start of the pandemic. The increase in mental health problems was seen across all racial and ethnic lines, including a 8-point increase in anxiety or depression being reported by adults without a high school education.
Data collection for the study began in April 2020, about one month after the first confirmed cases of coronavirus began emerging in the United States. The CDC partnered with the U.S. Census Bureau and the Household Pulse Survey (HPS) in order to obtain the "rapid-response" changes in mental health among respondents. The people who were surveyed by the CDC researchers were asked if they had experienced symptoms of anxiety or depression during the past seven days.
The most common symptoms reported included "feeling nervous, anxious, or on edge; 2) not being able to stop or control worrying; 3) having little interest or pleasure in doing things; and 4) feeling down, depressed, or hopeless," the authors wrote.