Chemical Reconstruction Plus Fractionated Nonablative Laser Improves Appearance of Acne Scars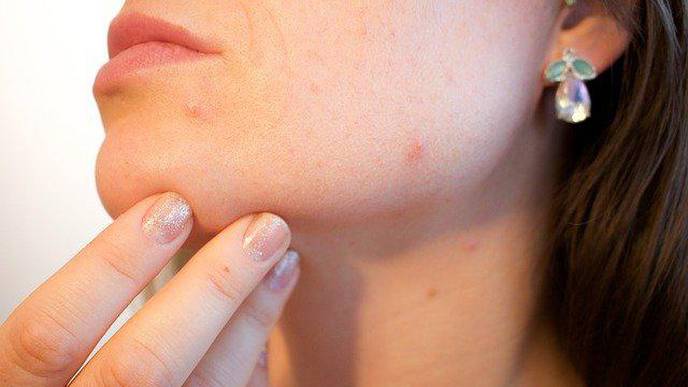 07/31/2020
Chemical reconstruction of skin scars (CROSS), when added to fractionated nonablative laser therapy, was an effective and safe treatment for reducing the appearance of atrophic acne scars across several different Fitzpatrick Skin Types (FSTs), according to study findings reported in the Journal of Cosmetic Dermatology.
The study was a retrospective analysis of 25 patients treated with a combination regimen consisting of CROSS and fractionated nonablative laser therapy for atrophic acne scars at a single center between August 2016 and January 2020. Only patients who received ≥1 combination session and had before-and-after photographs were included in the analysis.
For the CROSS method, clinicians filled a 1 mL insulin syringe with 0.1 to 0.2 mL of 80% of 100% TCA solution. This TCA solution flowed through the need under gravity and was applied gently to the inferior and lateral edges of boxcar and ice-pick scars.
Efficacy of the CROSS and laser combination regimen was defined as the percentage improvement in acne scars' appearance. A 5-point scale, with 0 representing worsening or 0% improvement and 4 representing 76% to 100% improvement, was used to assess the appearance of acne scars.
The mean age of the study population was 27.9 years (range, 21-41 years). Patients had FST 2 (n=2), FST 3 (n=13), FST 4 (n=9), and FST 5 (n=1). The mean improvement score after 3 sessions of the combination treatment was 2.07. Approximately 66.7% of patients showed mild improvement, whereas 20% demonstrated moderate improvement. Also, the average improvement score after 5 sessions was 2.78. Approximately 45% showed mild improvement, 33% showed moderate improvement, and 22% showed significant improvement. All patients experienced moderate to significant improvement in their appearance of acne scars after 6 sessions, with an average score of 3.4.
In addition, all patients said they were satisfied with their treatment after their last session. A total of 6 (24%) patients said they were very satisfied, whereas 76% (n=19) said they were satisfied. The majority of patients reported minimal to mild pain during the procedures, but topical lidocaine 4% cream was able to mitigate this effect. Crusting was reported to last from 3 to 7 days, whereas swelling and/or redness was reported to last from a few hours to up to 2 days. None of the patients experienced post-inflammatory hypopigmentation or hyperpigmentation or widening/atrophy of their acne scars. Only 1 patient experienced a hypertrophic scar on their cheek, which was treated with 1 pulsed dye laser session and a 1-month topical steroid treatment.
Limitations of this study include its retrospective design, the recruitment of patients from a single center, and the small sample size.
According to the researchers, performing CROSS and fractionated nonablative laser therapy during in the same visit "can reduce the number of visits and overall recovery time for patients."