China Fuels Global Surge in Mpox Cases as LGBTQ+ Stigma Hampers Response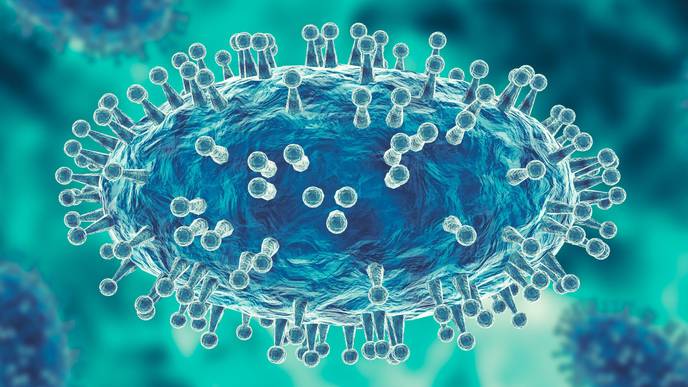 09/24/2023
China is fuelling a global surge in mpox cases, accounting for the majority of new cases reported in September, according to the World Health Organization.
The number of weekly cases reported globally increased by 328% in the week to 10 September, data shows. Most of that rise came from China, where more than 500 new cases were reported in August. The WHO said China was experiencing "sustained community transmission" of the virus, which was first detected as an imported case in September last year.
Mpox was previously known as Monkeypox but renamed by the WHO in 2022 in an effort to help tackle discrimination and stigma.
In July, the Chinese Center for Disease Control and Prevention reported for the first time that the disease was spreading domestically, with 106 cases recorded in June. Since then cases have surged by nearly 400%, with the true number of infections thought to be much higher than the official count.
Five women tested positive for the disease in August, leading to concerns that the virus, which has predominantly been found among men who have sex with men, is spreading more widely.
On Wednesday, the Chinese government started treating mpox under the same protocols as Covid-19, meaning that the authorities can take emergency measures such as restricting gatherings to curb the spread of the disease.
The majority of mpox cases since 2022 have been in men who have sex with menand 92.5% of cases in August were among that demographic. But in recent years the pressure on LGBTQ+ activists in China has increased, limiting their ability to advocate and increasing the social stigmatisation of LGBTQ+ people.
Experts believe that this could make people less likely to get tested. Vaccinations are not available in mainland China, although state media reported that a domestic vaccine is being developed. "Public health concerns are one of the only ways of discussing gay men in public discourse," said Chuncheng Liu, a medical sociologist. "[But] you cannot rely on scaring people to come to you for help."
In August, several accounts on the messaging app WeChat dedicated to gay, trans and feminist issues were closed down without explanation. In May, the Beijing LGBT Center, one of China's best known LGBTQ+ advocacy groups, closed down for undisclosed reasons. It had been one of the last active civil society groups after LGBT Rights Advocacy China, another influential NGO, closed in 2021.
The closures had a "huge influence for the community", said one LGBTQ+ activist, who left China in recent years because of pressure from the authorities, "because it says that the government is still trying to target them".
While the Chinese Center for Disease Control and Prevention has been publishing reports about mpox, and there is uncensored information on social media about recognising symptoms, Liu noted that LGBTQ+ people might not be following those accounts. "The problem is not about information or about a specific message," Liu said. It is about how to "circulate this message to the community".
A report published in September by Outright International, a New York-based LGBTQ+ rights organisation, said activists in China were "increasingly restricted" by the government. One anonymous activist said police had encouraged them to "just focus on providing services like HIV prevention and care", while groups that mention the words "lesbian, gay, bisexual, transgender and queer" are often refused official registration.
Many LGBTQ+ groups started out with a focus on HIV/Aids awareness, making their case to the authorities on the grounds of public health rather than political rights.
In the early 2010s, as HIV/Aids prevention and treatment became more established in China, support from international donors such as the Global Fund and the Bill and Melinda Gates Foundation, started to dry up. And in 2016, Beijing passed a foreign NGO law that restricted the ability of domestic groups to work with foreign organisations or receive international funding.
Additional research by Tau Yang and Tzu-Wei Liu