Complications, Pathophysiology, & Treatment of Type 2 Diabetes Differ by Sex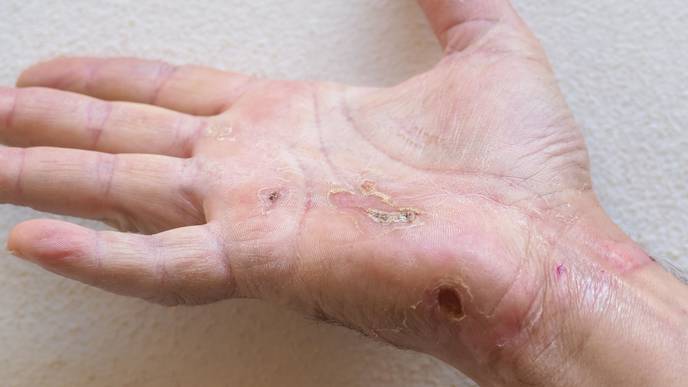 03/29/2023
In a recent review published in the journal Diabetologia, researchers in Austria discussed the sex-based differences in the risk factors, diagnosis, and therapeutic approaches for type 2 diabetes and associated complications to improve awareness about and management options for all diabetes type 2 patients.
Review: Sex differences in type 2 diabetes. Image Credit: andrekoehn / Shutterstock
Background
Studies show that patterns associated with type 2 diabetes vary according to sex, with the prevalence of the disease being higher among the young to middle-aged male population but the increase in postprandial glucose levels being higher among women and increasing with age. Furthermore, the varying clinical outcomes based on sex depend on the influence of hormonal and genetic factors on the diagnoses, therapeutic response, clinical outcomes, and pathophysiology. Therefore, because of the varying levels of sex hormones, the risk of type 2 diabetes and other cardiometabolic diseases also varies significantly for women.
Additionally, substantial sex-based differences in lifestyles, behaviors, and approaches to treatment and prevention of disease rooted in psycho-socio-cultural factors also result in different clinical outcomes of diabetes type 2 among men and women. Furthermore, gestational diabetes during pregnancy also increases the risk of developing type 2 diabetes later in life, as does menopause. Therefore, clinicians need to understand the underlying sex-based differences in the progression and outcomes of type 2 diabetes to treat patients effectively.
Risk factors
The review discussed differing risk factors for men and women, such as insulin resistance, obesity, endocrine factors, prediabetic condition, psychosocial factors, pregnancy, and micro-and macrovascular complications. While studies indicate that premenopausal women have lower fasting blood glucose due to higher insulin sensitivity and secretion, with menopause, parameters such as hemoglobin A1c, low-density lipoprotein cholesterol, and blood pressure increase along with changes in the distribution of body fat, resulting in impaired glucose tolerance.
The risk prediction based on body fat distribution and obesity also differs for men and women. Men tend to develop type 2 diabetes at lower body mass index (BMI) levels and younger ages, while women exhibit a higher risk burden linked to excess weight gain and higher blood pressure. Furthermore, in women, the visceral adipose tissue around the waist is a better risk predictor of cardiometabolic risk than BMI.
Mortality risk in type 2 diabetes patients also shows differing associations with BMI based on sex. However, while younger women have greater adiposity for specific BMI compared to similarly aged men, they have a lower risk of cardiometabolic diseases. The review also discussed changes in type 2 diabetes risk based on changing adiposity due to factors such as menopause.
One of the factors that contribute significantly to the change in diabetes susceptibility based on sex is sex hormones. Estrogen is seen to protect premenopausal women against type 2 diabetes, and individuals with premature menopause are at a higher risk of type 2 diabetes.
Testosterone plays a bidirectional role in glucose homeostasis modulation in men. It increases the glucose-stimulated secretion of insulin and maintains the health of beta cells in the pancreas, but low levels of testosterone along with high sex hormone binding globulin levels also increase mortality risk in male type 2 diabetes patients. In women, high testosterone levels lead to the dysfunction of beta cells through hypersecretion of insulin and oxidative stress.
Prediabetes also differs among men and women, with women consistently exhibiting impaired glucose tolerance and men being diagnosed more often than women with impaired fasting glucose. The review also covered pregnancy-associated type 2 diabetes risk in women and discussed studies that showed that gestational diabetes mellitus was one of the most prominent risk factors for the progression of type 2 diabetes. Additionally, the researchers discussed the various psychosocial factors that contribute to differing diabetes risks in men and women and also examined the sex-based changes in macro and microvascular complications of type 2 diabetes in men and women.
Therapy and management
Apart from the differences in risk factors, the pharmacological management of type 2 diabetes also differs among men and women. Studies indicate that one of the biggest challenges to effectively treating women with type 2 diabetes is under treatment. Generally, women are seen to be less adherent to the treatment regimen and experience more side effects. The review presents a comprehensive list of the various therapies used to treat type 2 diabetes and the sex-based differences in adverse reactions and efficacies of these therapies.
Conclusions
Overall, these findings suggested that while the risk factors and clinical outcomes of type 2 diabetes differ according to sex, the efficacies and adverse reactions to various type 2 diabetes therapies also vary based on sex. The macrovascular complications, such as the risk of cardiovascular diseases, were also seen to be higher in female type 2 diabetes patients. Additionally, gestational diabetes was seen to be one of the most important independent predictors of type 2 diabetes in women. These results suggest that a sex-specific approach to targeted prevention and therapy of type 2 diabetes needs further investigation.