COVID-19 Infection May Make Pregnant Women More Severely Ill, CDC Says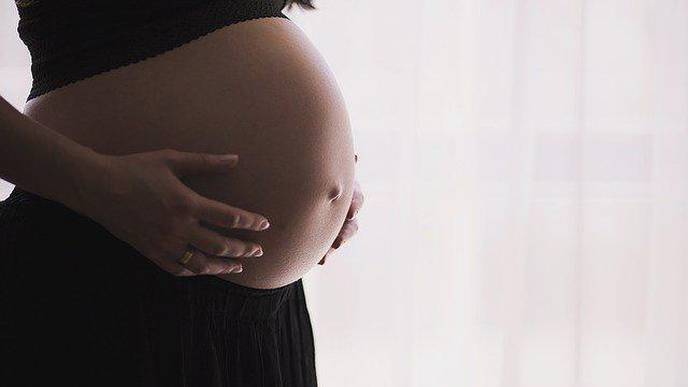 06/26/2020
Pregnant women may be at an increased risk for severe illness from COVID-19 compared with women who are not expecting, according to a new report from the US Centers for Disease Control and Prevention.
Pregnant women who get infected are more likely to be hospitalized, admitted to an intensive care unit and put on a ventilator, the CDC said in its weekly report on Thursday.
The CDC previously has said on its website: "Although there are currently no data showing that COVID-19 affects pregnant people differently than others, we do know that pregnant people are at greater risk of getting sick from other respiratory viruses than people who are not pregnant."
Now the new MMWR report has provided data; but there are some important limitations.
The study included information on 326,335 women ages 15 to 44 who tested positive for the coronavirus.
"This new report includes the largest US cohort of pregnant women with lab-confirmed SARS-CoV-2 infection," Sara Oliver of the CDC's National Center for Immunization and Respiratory Diseases said during a meeting of the Advisory Committee on Immunization Practices on Wednesday.
Data on the women were reported to the CDC between January 22 and June 7 either electronically using a case report form or through the National Notifiable Diseases Surveillance System as part of nationwide COVID-19 surveillance efforts.
What is not clear is whether the pregnant women were hospitalized because of complications related to their coronavirus infections or if they were hospitalized for pregnancy-related reasons and just happened to also have coronavirus.
When it came to COVID-19 symptoms, the experiences were similar among the pregnant and nonpregnant women -- cough and shortness of breath -- but pregnant women less frequently reported headache, muscle aches, fever, chills and diarrhea than did nonpregnant women.
However, more than 31% of pregnant women who caught coronavirus were hospitalized, compared to 5.8% of nonpregnant women, the report found.
"Pregnant women were 50% more likely to be admitted to the intensive care unit and 70% more likely to receive mechanical ventilation," Oliver said in her presentation. "Sixteen deaths were reported among pregnant women, in a similar proportion to nonpregnant women."
Specifically, pregnant women were admitted more frequently to the intensive care unit, at 1.5%, than nonpregnant women, at 0.9%.
Similarly, 0.5% of pregnant women required mechanical ventilation compared with 0.3% of nonpregnant women, according to the report.
Among both pregnant and nonpregnant women, about 0.2% died.
The data also showed racial disparities among the pregnant women with coronavirus infection: 46% were Hispanic, 22% were Black and 23% were White. The researchers noted that those proportions differ from pregnancy data from 2019, showing that among women who gave birth last year, 24% were Hispanic, 15% were Black and 51% were White.
This suggests Black and Hispanic women are more likely to be hospitalized with coronavirus, something that has been seen in other research.
The Actions Pregnant Women Can Take
CDC researchers included some steps pregnant women can take to help prevent their risk of severe illness from COVID-19.
"Although additional data are needed to further understand these observed elevated risks, pregnant women should be made aware of their potential risk for severe illness from COVID-19," the CDC researchers wrote in the report.