Early Use of Birth Control Pills May Contribute to Mood-Related Disorders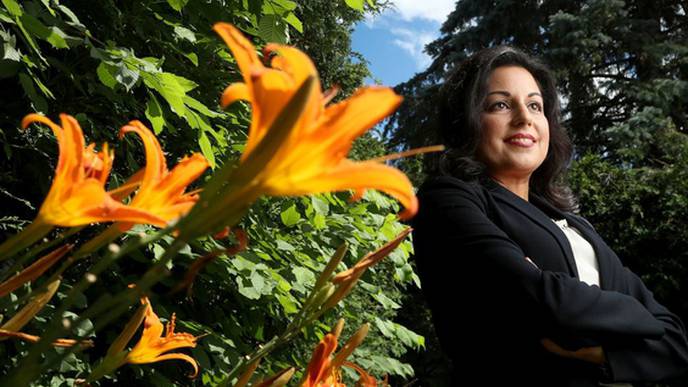 07/30/2020
Photo: Tony Caldwell/Postmedia
Women who start using oral contraceptives during puberty or adolescence may not respond to stress as well as their counterparts who begin using birth-control pills as adults, or not at all, according to research done by the University of Ottawa.
Additionally, the study of 75 women suggests that early use of birth control pills may contribute to the development of mood-related disorders, such as depression.
Nafissa Ismail, associate psychology professor and uOttawa research chair in stress and mental health, and Dr. Andra Smith, uOttawa psychology professor, are leading a research team headed by graduate student Rupali Sharma. Their goal is to determine how the synthetic hormones in birth control pills affect women's health, particularly in young women whose brains are still in critical stages of development.
Using stress tests and magnetic resonance imaging, their research shows that women who use oral contraceptives displayed greater activity in their prefrontal cortices when performing memory tasks. The implication of this increased activity, Ismail says, needs further investigation, but it may suggest that their brains simply have to work harder to arrive at the same outcomes as women who aren't on the pill.
The results of the first phase of their research are now being published in the journal Hormones and Behavior.
Meanwhile, the dulled response to social stress is of concern, she adds, because it suggests that the brains of early users of the pill have developed in ways that don't properly react to stress and thus never resolve it.
"The women who started contraception during puberty don't show that stress response that they should when they're presented with a stressor," she says. "And that is worrisome because that means that, first, they're not reacting to the stressor, and secondly, they're not bringing their system back to homeostasis. So subjectively, they're telling us that they're stressed, but their body is not reacting to it."
And while any definitive causal relationship remains inconclusive, and women who were diagnosed with mental health issues were excluded from the study, Ismail notes that a blunted stress response is common in women who are suffering from depression. "It points to a mechanism that could explain why many women suffer depression once they start oral contraceptives."
Relatively little research has been devoted to the effects of oral contraceptives on neural development, despite the six decades that have passed since the pill came on the market. "Women's health research has been lacking because we've given priority to issues related more to men's health, or those affecting most of the population, and we've kind of forgotten that 50 percent of the population has unique problems," says Ismail.
"But it's worth investigating, and it needs investigation."
Oral contraceptives, which inhibit ovulation, help prevent sperm from entering the fallopian tubes and deter any fertilized eggs from attaching to the uterine wall, are used by an estimated 150 million women. They are also prescribed to young women to combat acne problems, heavy menstrual flow, and pre-menstrual syndrome.
"We want to find out the impact that it has on these young women, too," says Ismail. "And we want to find the mechanism that would help us understand why some women are more susceptible than others to developing mood disorders, and whether the birth-control pill is a contributing factor, and if there is any way to predict, before a woman even starts to take the pill, whether it will be the right fit for her, or if there might be injuring consequences that we could prevent by using an alternate method."
"We don't want to discourage women or girls from taking oral contraceptives," she adds. "We just want them to be informed, to be able to weigh the pros and cons, and then make an informed decision."