FDA Approves Dupilumab as the First Medical Treatment for Prurigo Nodularis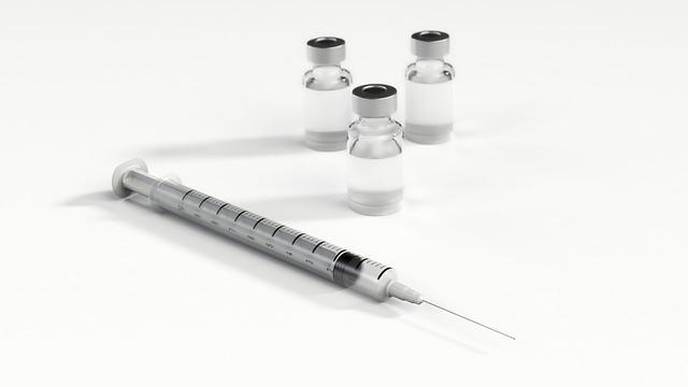 10/05/2022
Photo: Pixabay
The US Food and Drug Administration (FDA) has approved dupilumab as the first and only treatment designed for adults with prurigo nodularis (PN).
Before its approval, dupilumab's phase 3 trial data had been presented at the European Academy of Dermatology and Venereology (EADV) 2022 Congress in early September. The drug is a monoclonal antibody known to inhibit the signaling of the interleukin-4 (IL-4) and interleukin-13 (IL-13) pathways.
Its use as a treatment for the itching and skin lesions associated with PN has been investigated by over 60 clinical trials prior to FDA approval. These symptoms are driven by the same type 2 inflammatory pathways associated with other diseases treated with dupilumab.
"(Dupilumab) has already transformed the treatment landscape of several diseases driven by type 2 inflammation – including atopic dermatitis, asthma, chronic rhinosinusitis with nasal polyposis and eosinophilic esophagitis – and been prescribed to more than half a million patients around the world for its approved indications," George D. Yancopoulos, MD, PhD, President of Regeneron, said in a statement. "With this approval, those suffering with prurigo nodularis finally have a medicine to address the debilitating signs and symptoms of the disease."
The approval by the FDA was a consequence of the data in the phase 3 clinical trials known as PRIME, presented at EADV Congress 2022, and PRIME2. The trials examined 311 adult patients struggling with uncontrolled PN, comparing dupilumab with a placebo over 24 weeks.
Overall, the trial data demonstrated that around 3 times as many dupilumab patients—60% for PRIME and 58% for PRIME2—experienced clinically meaningful reductions in itching from baseline by 24 weeks, measured through the 0-10 Worst-Itch Numeric Rating Scale.
Additionally, more than twice as many patients treated with dupilumab—48% for PRIME and 45% for PRIME 2—reported clear or virtually clear skin by 24 weeks, versus the 18% and 16% reported for placebo.
"With (dupilumab) now approved in two diseases in dermatology where type 2 inflammation is a central driver, we look forward to further evaluating the potential of inhibiting IL-4 and IL-13 in other chronic skin diseases," Naimish Patel, MD, said in a statement.
A PN regulatory filing is now under review by the European Medicines Agency, with submissions to regulatory authorities in further countries are planned for the remainder of the year.