FDA Approves New Wrist Replacement Device to Relieve Arthritis Pain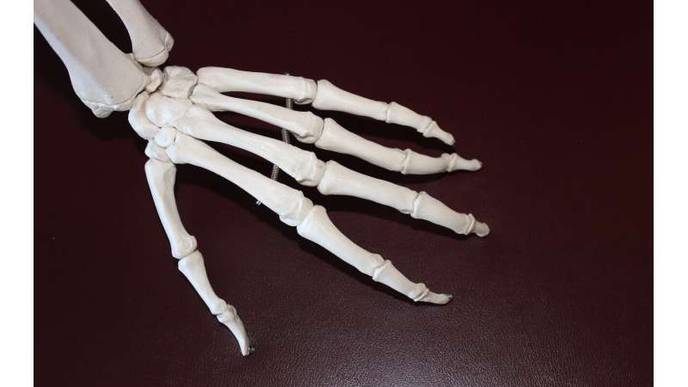 03/25/2020
Photo: CC0 Public Domain
The US Food and Drug Administration (FDA) today approved a new wrist replacement device to relieve arthritis pain.

The wrist replacement, known as the KinematX Total Wrist Implant, should allow for more natural motion and increased durability over traditional implants, Scott Wolfe, MD, a hand surgeon at Hospital for Special Surgery, said in a statement.

KinematX is a wrist replacement that is computer-designed to mock the motion of a human wrist. Surgery with the device involves replacing the proximal carpal row bones of the wrist—the most severely affected by osteoarthritis. The device used modular components to replicate the anatomy of the wrist and allow motion so the patient can complete necessary activities.  

Wolfe and Joseph Crisco, III, PhD, completed extensive research to learn how the wrist moves to design a replacement that more closely matched the anatomy and motion of a normal wrist. Despite total wrist joint replacement not having as much success historically as total joint replacement in the hip or knee, Crisco, the director of the Bioengineering Laboratory at Brown University and Rhode Island Hospital, and Wolfe learned how individual bones in a normal and injured wrist moved.

The partners colleagues then designed and validated a noninvasive 3D motion analysis system to measure writ motions necessary for a variety of activities, and then developed KinematX.

Surgery with the KinematX will be performed on an outpatient basis and a patient registry will be established at medical centers across the country to track outcomes data.

"In our view, the KinematX will be a game changer in the field of wrist replacement surgery," said Doug Leach, managing director of Biomechanical Innovation at the Hospital for Special Surgery, said.