How Diversity's Power Can Help Overcome the Physician Shortage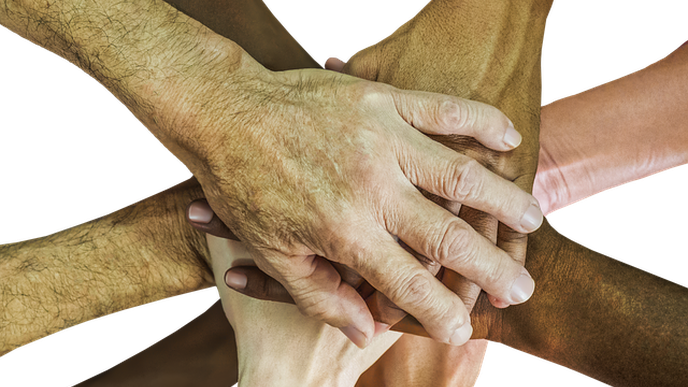 05/18/2022
Photo: Pixabay
Projections from the Association of American Medical Colleges (AAMC) anticipate a massive shortage of physicians in the U.S. within 12 years.
At the same time, however, the most recent data from the AAMC shows that the physician workforce does not look like the nation's increasingly diverse patient population:
Hispanic people make up 18.5% of the U.S. population, but only 5.8% of the physician workforce.
Black people are 13.4% of the population, but 5% of the physician workforce.
Native Americans or Alaska Natives make up 1.3% of the U.S. population, but 0.3% of physicians.
With these figures in mind, can building a more diverse physician workforce help address the projected shortage?
"That's an easy 'yes,' because there are segments of our population that have traditionally had many more hurdles to clear to become a physician," said Quinn Capers IV, MD, associate professor for faculty diversity and vice chair for diversity and inclusion with the department of internal medicine at the University of Texas (UT) Southwestern Medical School in Dallas.
Like other proposed solutions to the physician shortage, however, so much also depends on relieving the bottleneck of graduate medical education (GME) slots to train the growing number of medical school graduates.
"If you're just talking numbers and getting more physicians because we have a physician shortage, yes, diversifying medicine could certainly help with that," Dr. Capers said. "But we can't do it alone. We need things like more residency slots."
Support for 14,000 new GME Slots
The U.S. faces a projected shortage of between 37,800 and 124,000 physicians within 12 years, according to The Complexities of Physician Supply and Demand: Projections From 2019 to 2034 (PDF), a report released by the AAMC.
Recent data from the AAMC suggests that medical and osteopathic schools are stepping up to both boost their enrollment and diversify their student bodies.
Black students made up 11.3% of first-year medical students in 2021, up from 9.5% in 2020, according to the AAMC. Of particular note are the increases among Black men; after decades of stagnation, first-year students from this group increased by 20.8%.
Hispanic students represented 12.7% of matriculants, up from 12% in 2020. Native Americans or Alaska Native first-year students, however, declined by 8.5%, to 227, making up only 1% of matriculants.
But these students must eventually find a residency. There were 149,200 active residents and fellows in training during the 2020–2021 academic year, which was 2.9% more than the previous year, according to the Accreditation Council for Graduate Medical Education.
But the number of Medicare-funded residency positions in which new doctors can train has been flat since the Balanced Budget Act of 1997 capped the number of positions within existing programs. Despite demand, growth has crept forward at rates below 3%. Limited growth has come from federal funding of programs at new teaching hospitals and the Teaching Health Center GME program created by the Affordable Care Act. Additional support has come from states and individual hospitals.
In addition, funding for 1,000 new Medicare-supported GME slots was included in the $2.3 trillion Consolidated Appropriations Act of 2021.
The AMA and AAMC are members of the Graduate Medical Education Coalition that supports the bipartisan "Resident Physician Shortage Reduction Act of 2021" (PDF), which would gradually provide 14,000 new Medicare-supported GME positions. The AMA's SaveGME.org website explains how GME funding helps resident physicians provide care to patients underserved by the health system, advance clinical research and create the future of medicine.