How Many Children Don't Eat Lunch on School Days in Canada? A New Study Documents the Gaps of Current School Food Programs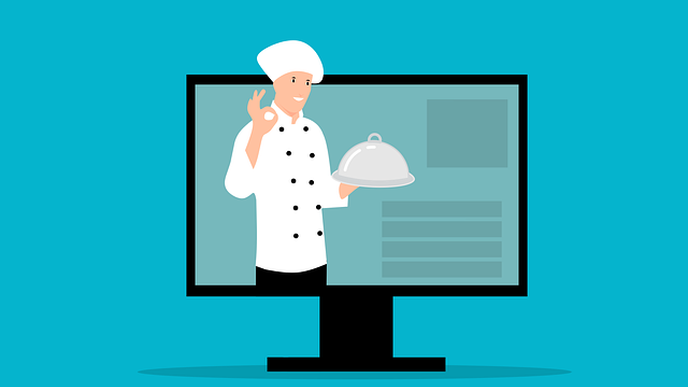 11/01/2021
Photo: Pixabay
According to a joint University of Ottawa and University of British Columbia study, many children across the country do not eat lunch at school, and this issue affects students regardless of income, education level, and racial or ethnic background. Being older and living in a food-insecure household also increases the likelihood that children will report missing school lunch.
The study "Who misses lunch on school days in Canada?" published in the Journal of Hunger and Environmental Nutrition, takes a closer look at the prevalence of children who don't eat lunch and who is at the highest risk of missing lunch on school days.
To learn more, we talked to lead author Dr. Claire Tugault-Lafleur, Assistant Professor in the School of Nutrition Sciences at the University of Ottawa.
1-Why did you decide to study children's eating habits, specifically school lunches, and how was the research conducted?
"According to recent UNICEF reports, Canada lags behind other high-income countries in terms of how little it invests in the well-being of children. Canada ranks particularly low in terms of public supports for ensuring access to nutritious foods for children. Unlike the U.S. and most other affluent countries, Canada does not have a national school lunch program and most children bring a packed lunch from home.
"Our previous research looked at what children reported eating in 2004 and 2015 and identified several areas of nutritional concern. And while we found some nutritional improvements over time, children from food-insecure homes — where families lack access to food because of financial barriers — reported lower diet quality in 2015 compared with children from food-secure households, which wasn't the case back in 2004.
"We knew from the 2004 data that there were some children consuming no lunch at all on school days, but no more recent estimates were available to help better understand the dynamics of what was happening for children on school days in more recent years, including how many children missed lunch entirely, and whether some children were more likely to miss lunch than others.
"There's very little evidence available to give us a sense of where the gaps are in our current patchwork of school food programs. We used nationwide dietary data from the 2015 Canadian Community Health Survey-Nutrition (CCHS) involving just under 3,000 children age 6-17 years across Canada. Respondents provided information about the food and beverages they consumed on a school day. We classified 'lunch non-consumers' as those children who did not report anything to eat or drink for the lunch meal. We looked at what proportion of children reported consuming no lunch on school days, then looked at whether any key social or demographic factors stood out in terms predicting which children were more likely to miss lunch."
2- What are the Main Findings?
"On a given school day in 2015, we found that on average, more than 1 in 20 students reported eating no lunch all. Missing lunch was more common among older children. Close to one in ten adolescents (ages 14-17 years) reported not eating any lunch compared to only 4% of children age 6-13 years.
"Children living in food insecure households were also twice as likely to miss lunch than their peers who lived in a food secure household.
"Adolescents who smoked were more likely to miss lunch compared to those who didn't.
"Yet, no differences were found in terms of lunch non-consumption based on parental income, male vs female, racial/ethnic background, rural vs. urban residential location, or the child's weight status.
"Overall, these findings suggest that there are likely more barriers for ensuring that children have access to a nutritious lunch for families who are struggling with food insecurity. But like our results from previous research, this study points out that missing lunch is also an issue that impacts children across the country from diverse social and economic backgrounds."
3- What can be done? Do you have any Recommendations?

"Our findings were an important first step documenting gaps in current approaches to ensuring that children have access to nourishing food on school days. But these findings point to the need for more research to understand the intersecting barriers that shape children's school food experiences. For example, we still don't have any good quality information about the diversity of school food programs or supports that exist across the country (for example how, when, where and by whom meals are provided at school). We also have much to learn about what participating in or missing school lunch means for kids, their sense of belonging or connection to school and peers and whether missing lunch impacts educational and/or health-related outcomes.
"In the 2019 federal budget, Canada declared its intention to work towards a national school food program with the provinces and territories although the government has not yet committed any funds for the program. And the COVID-19 pandemic has shone a spotlight on the gaps in our social safety nets that are meant to ensure that children can reach their full potential in school – and to make sure that all students have access to the food they need to thrive.
"As children acclimatize to being back to school after months of social isolation, parents, schools, and policymakers need to work collectively towards policy actions to lessen the impacts of the many stressors that children and their parents faced during school closures.
"This study reminds us that we need to center the voices and experiences of children and their families as schools and policies makers invest in strategies that ensure that all children have access to the food they need to learn and thrive."