How Mutations in a Huge Gene Can Cause a Common Heart Disorder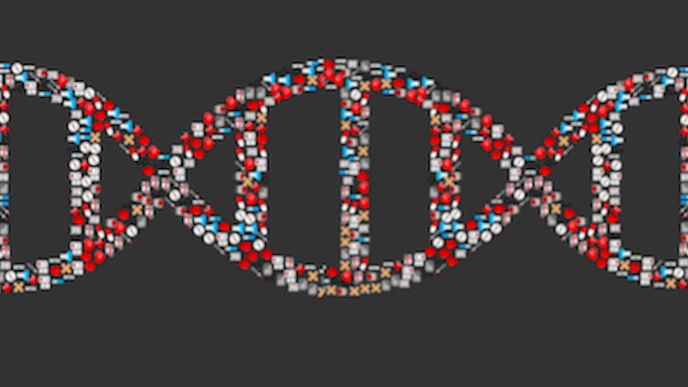 11/09/2021
Photo: Pixabay
Hundreds of thousands of Americans are thought to have dilated cardiomyopathy (DCM), a progressive disorder in which the heart is enlarged, but cardiovascular disease is not to blame. This disease is common, and it can be fatal; only about half of patients survive for five years after they're diagnosed, and survivors usually have to get a heart transplant. The exact causes are unclear, but viral infections, drugs, and genetic mutations have all been associated with the development of DCM.
About ten to twenty percent of cases are thought to be due to mutations in a gene called titin. As its name implies, titin encodes for a particularly large protein, making it challenging to study in both its normal and mutated forms. But new research has made some headway in this area, revealing that DCM-linked mutations in titin seem to cause problems on two fronts; they lead to a buildup of abnormally short, mutant fragments of titin, and a loss of the healthy, normal-length titin. The work has been reported in Science Translational Medicine.
"These findings change how we look at this genetic form of DCM and give us new directions to pursue for possible future therapies," said study co-senior author Zoltan Arany, MD, PhD of the Perelman School of Medicine at the University of Pennsylvania.
In this study, the researchers examined 184 hearts that had been in DCM patients who received heart transplants. Variations in the titin gene that shorten the protein, called TTNtvs, as well as truncated fragments of titin were found in 22 of 184 hearts. The researchers suggested that even though previous studies have not identified TTNtvs in DCM hearts, they may still be harming the heart.
This work revealed that in heart tissue that contains TTNtvs, the levels of the normal-sized titin protein were about 30 percent lower compared to heart muscle that does not contain TTNtvs. A loss of normal titin may, therefore, also be playing a role in DCM. The scientists also determined that the regions of titin that are impacted by mutations do not impact DCM.
The investigators are hopeful that this study will lead to new therapies that can eliminate faulty titin, or boost the level of healthy titin.