Kids COVID-19 Vaccination 'Complex' Decision for Parents, Study Shows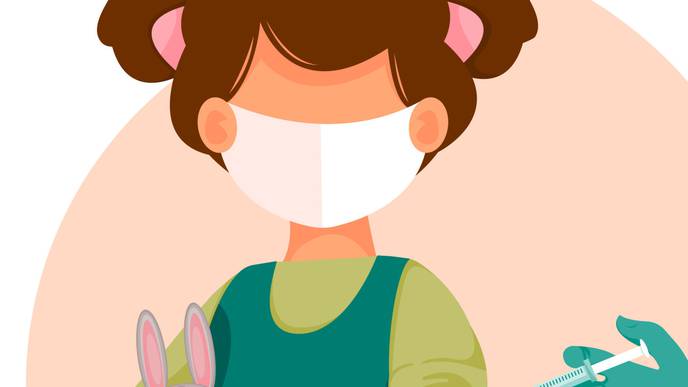 02/21/2023
To vaccinate or not to vaccinate against COVID-19? It has been a challenging and polarizing decision for parents in Canada during the coronavirus pandemic.
A study published in the Canadian Medical Association Journal (CMAJ) Tuesday sheds light on the concerns parents have and what they consider when deciding whether or not to vaccinate their kids against COVID-19.
"Parents' experiences making decisions regarding SARS-CoV-2 vaccination for their children were complex, even for those who were supportive of SARS-CoV-2 vaccinations," the study states.
Researchers at the University of Toronto surveyed 20 parents in the Greater Toronto Area of Ontario (GTA) between February to April 2022.
They found there were four main factors that parents looked at for their children in the age range of 5-18 years: Newness of the COVID-19 vaccines, politicization, social pressure and individual versus collective benefit.
"Vaccine decision-making is actually complex at the best of times and then with such a new vaccine, it's just that much more complex," said Dr. Janet Parsons, study co-author and research scientist at St. Michael's Hospital, which is part of Unity Health Toronto.
Parsons said parents have a further burden of responsibility when they make such important medical decisions for their children as opposed to for themselves, which is why they need extra reassurance.
"It wasn't a decision that they undertook lightly. They thought very, very carefully about the decision for vaccinating their children," she told Global News.
Children as young as six months are eligible to get the COVID-19 vaccine in Canada. But vaccine uptake still remains low for the youngest population.
Nearly five per cent of children in the 0-4 age bracket have completed their primary series of the COVID-19 vaccine, while just over 40 per cent of those aged five-11 years have done so, according to Health Canada's most recent data, as of Jan. 29.
Concerns around the newness of the COVID-19 vaccines  – which were developed in record time – are probably why some parents have taken a "wait and see" approach to vaccinate their children, said Parsons.
"It's so new, it's a little scary and… a little guinea pig-ish," one parent was quoted as saying in the study.
Another said they would feel more comfortable once the vaccine was around a longer time and studied on more people.
Finding the evidence or trusted sources of information about the shots has also been a challenge, according to the parents who were interviewed, Parsons said.
"It was hard for people to … sift through everything that they were hearing," she added.
Politics was another concern, with many parents saying COVID-19 vaccine guidance appeared to support political agendas rather than being backed by science, according to the survey.
"I'm very uncomfortable with politicians selling vaccines on TV or on social media …Maybe if the government had stayed out of it, maybe we would have ," one parent said.
Meanwhile, others said they trusted the public health guidance and the government's involvement in the vaccination campaign.
Amid a barrage of information and evolving research, a majority of the parents who were surveyed turned to their health-care provider to unpack the vaccine evidence and help inform their decision-making, Parsons said.
Families also faced social pressure to get their children vaccinated over fear of being labelled "anti-vax", research suggested.
Since the start of the pandemic, children have been least affected by COVID-19, but they're not immune.
Most children and youth who get COVID-19 have mild or no symptoms, but some require hospitalization or experience longer-term effects, according to Health Canada.
"Vaccines help lower your child's risk of getting seriously sick from COVID-19," the agency states on its website.
Parents weighed the collective benefit to the population, such as protecting others, herd immunity and curbing spread, versus the individual benefits when considering COVID-19 vaccination for their kids, the CMAJ study found.
After strict lockdowns and restrictions, a "big motivator for many parents" in opting to get their children immunized was the social aspect so they could resume normal activities, Parsons said.
For parents still on the fence about COVID-19 vaccines, she encouraged them to speak to their primary care providers, saying it's okay to ask questions and have concerns.
The study noted that future COVID-19 messaging should focus on both the individual and collective benefits of the vaccines for children and health-care providers should be prioritized in giving this information to families.
© 2023 Global News, a division of Corus Entertainment Inc.