KKR-Backed Replay & MD Anderson Form New Product Company Syena to Pioneer First-in-Class TCR-NK Cell Therapy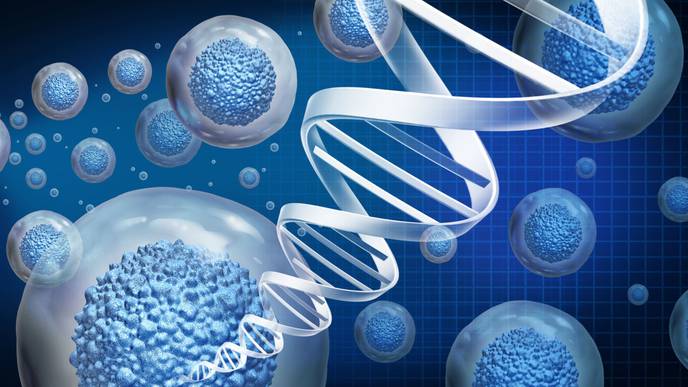 02/14/2023
KKR-backed Replay and MD Anderson form new product company Syenatopioneer first-in-class TCR-NK cell therapy
Cordblood-derivedT-Cell Receptor Natural Killer (TCR-NK) platform offers potential for scalable off-the-shelf cell therapy
Syena co-founded byProfessor Katy Rezvani, M.D., Ph.D., anoncologistand pioneer of engineered NK cell therapy
Phase 1 study in solid tumors and hematological malignanciesanticipated to commenceinQ2 2023


San Diego, California, London, UK, and Houston, Texas, February14, 2023 – Replay, a genome writing company reprogramming biology by writing and delivering big DNA, and The University of Texas MDAnderson Cancer Center, today announced the launch of Syena, a new oncology-focused product company pioneering T-cell receptor (TCR) natural killer (NK) cell therapies (TCR-NKs).
Building on the intellectual property and technology from MD Anderson and Replay, Syena has the potential to create the next generation of cell therapy, combining the safety, potency, and scalability of NK cells with the ability of TCRs to target intracellular tumor antigens. The new company's TCR-NK cell platform is based upon the scientific discoveries of Katy Rezvani, M.D., Ph.D., professor of Stem Cell Transplantation & Cellular Therapy at MD Anderson.
"This first-in-class TCR-NK technology provides an opportunity for Replay to disrupt the existing cell therapy paradigm and positions Syena to become a leader in this space," said Adrian Woolfson, Executive Chairman, President, and Co-Founder of Replay. "While clinical successes in hematological malignancies have demonstrated the transformative potential of engineered cell therapies, these successes have not yet been realized in solid tumors. NK cells offer distinct advantages over T-cells and building on Dr. Rezvani's research to arm them with TCRs has the potential to significantly impact oncology cell therapy."
Based on the contributions of Replay and MD Anderson, Syena will build a pipeline of engineered cell therapies using its novel TCR-NK cell platform, licensed exclusively from MD Anderson. It is targeting a selection of validated cancer neoantigens, including NY-ESO-1, and additional undisclosed TCRs. The NY-ESO-1 program in hematological malignancies and solid tumors is anticipated to enter the clinic in Q2 2023.
Syena's TCR-NK cell therapy platform will combine the advantages of engineered TCR cancer therapy with those of NK cells, offering the possibility of improved safety and efficacy through a multi-armored approach incorporating natural and artificial mechanisms. Unlike chimeric antigen receptor (CAR)-based therapies, which recognize specific surface proteins, TCR therapies are engineered to recognize proteins normally found inside the cell. The use of a TCR allows the NK cell to recognize externalized protein fragments presented by the cell's surface immune proteins.
"NK cells play a pivotal role in anticancer immunity and, following the successes of CAR T-cell therapy, and the potential for CAR-NK therapies, TCR-NK cells are positioned to be a next-generation agent for cancer therapy," said Dr. Katy Rezvani. "We believe that the TCR-NK cell approach will allow targeting of a broad range of tumor antigens, including cancer-specific neoantigens, and could pave the way for potentially safe and efficacious 'off-the-shelf' cell therapies for hematological malignancies and solid tumors."
Rezvani's work at MD Anderson has explored the role of NK cells in mediating innate immunological activity against human malignancies, as well as strategies to enhance their killing function. She was the first investigator to conduct a clinical trial with cord blood derived CAR-NK cells (Liu et al, NEJM 2020), and has successfully advanced 11 cell therapies into the clinic through MD Anderson's institutional support and commitment to advance innovative science.
"We are delighted to have Dr. Rezvani, a world-leading expert in NK-based cell therapy and pioneer of CAR-NK cell therapy, as the scientific founder of Syena," said Lachlan MacKinnon, CEO and Co-Founder of Replay. "Dr. Rezvani has generated compelling clinical data with CAR-NK cell therapies, and her expertise with engineered NK cells will prove invaluable in guiding our scientific efforts. We believe Syena has the potential to redefine this emerging area of medicine and to provide compelling new cell therapy options for patients in need."
Syena will receive licenses to various Replay cell and genome engineering platform technologies.
"MD Anderson and Dr. Rezvani have advanced outstanding science in this space, and we look forward to working with them to accelerate the development of these novel cell therapies," said KuganSathiyanandarajah, Managing Director at KKR and a Board Director at Replay. "Coupled with Replay's platform technologies and oncology drug development experience, Syena has the potential to have a significant impact on this important life science sector and to make a meaningful contribution to human health."
Ends
Disclosure
MD Anderson has an institutional conflict of interest with Replay and Syena, and these relationships will be managed according to an MD Anderson Institutional Conflict of Interest Management and Monitoring Plan.
About Replay
Replay is a genome writing company, which aims to define the future of genomic medicine through reprogramming biology by writing and delivering big DNA. The Company has assembled a toolkit of disruptive platform technologies – including a high payload capacity HSV platform, a hypoimmunogenic platform, and a genome writing platform – to address the scientific challenges currently limiting clinical progress and preventing genomic medicine from realizing its full potential. The Company's hub-and-spoke business model separates technology development within Replay from therapeutic development in product companies, which leverage the technology platforms. For example, Replay's synHSV™ technology, a high payload capacity HSV vector capable of delivering up to 30 times the payload of AAV, is utilized by Replay's four gene therapy product companies, bringing big DNA treatments to diseases affecting the skin, eye, brain, and muscle. The Company has, additionally, established an enzyme writing product company engaging its evolutionary inference machine learning and genome writing technology to optimize functionality. Replay is led by a world-class team of academics, entrepreneurs and industry experts.
The Company raised $55 million in seed financing in July 2022 and is supported by an international syndicate of investors that includes KKR, OMX Ventures, ARTIS Ventures, and Lansdowne Partners.
Replay is headquartered in San Diego, California, and London, UK. For further information please visit https://replay.bio/www.replay.bio and follow us on LinkedIn and Twitter.
About The University of Texas MD Anderson Cancer Center
The University of Texas MD Anderson Cancer Center in Houston ranks as one of the world's most respected centers focused on cancer patient care, research, education and prevention. The institution's sole mission is to end cancer for patients and their families around the world. MD Anderson is one of only 53 comprehensive cancer centers designated by the National Cancer Institute (NCI). MD Anderson is No. 1 for cancer in U.S. News & World Report's "Best Hospitals" rankings and has been named one of the nation's top two hospitals for cancer since the rankings began in 1990. MD Anderson receives a cancer center support grant from the NCI of the National Institutes of Health (P30 CA016672).
Contacts:
Replay
Dr Adrian Woolfson/Lachlan MacKinnon
Consilium Strategic Communications – Media relations
Amber Fennell/Tracy Cheung/Melissa Gardiner
MD Anderson
Clayton Boldt, Ph.D.