Lexicon Reveals "INTO THE DARK" Awareness Campaign About Vulnerable & Dangerous Period of Time Faced by Heart Failure Patients Following Hospitalization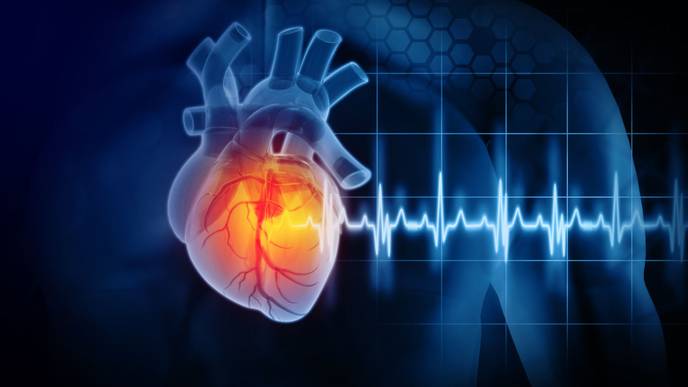 03/08/2023
THE WOODLANDS, Texas, March 04, 2023 (GLOBE NEWSWIRE) -- Lexicon Pharmaceuticals, Inc. LXRX, today announced the launch of a new disease awareness campaign focused on the cyclical nature of rehospitalizations for heart failure (HF) patients. The "INTO THE DARK" campaign focuses on the first 30 days following a heart failure patient's hospitalization, which is the "danger zone" where the likelihood of poor outcomes, including rehospitalization, is highest. During this period, the journey faced by patients with HF is particularly fraught with risks and dangerous uncertainty, as characterized by high mortality and rehospitalization rates.
"We are hopeful that the bold and thought-provoking nature of our 'INTO THE DARK' campaign helps to elevate awareness of the devastating outcomes commonly seen in heart failure patients within the first 30 days after they leave the hospital," said Jeffrey L. Wade, Lexicon's president and chief financial officer. "Patients and those who care for them are faced with uncertainty during this critical time and often find themselves back in the hospital. We are strongly motivated to raise awareness and help the heart failure community break this vicious cycle."
The impact and costs to patients and the healthcare system as a result of HF rehospitalizations are staggering. Patients with HF are often caught in a cyclical pattern of rehospitalizations, with nearly 25% readmitted within only 30 days of dischargei, and face high mortality rates, with 7% dying within 30 days post-discharge.ii,iii,iv On top of the burden for patients, each time a patient with HF is re-hospitalized, it costs the healthcare system an estimated $15,000-26,000.v
The campaign aims to raise awareness for healthcare professionals to navigate the "danger zone," providing much needed education on this important topic.
"INTO THE DARK" will be featured on the exhibit floor in Lexicon's Booth #1313 at the American College of Cardiology's 72nd Annual Scientific Session Together with World Heart Federation's World Congress of Cardiology in New Orleans, Louisiana and can be found at www.intothedarkHF.com.
About Lexicon Pharmaceuticals
Lexicon is a biopharmaceutical company with a mission of pioneering medicines that transform patients' lives. Through its Genome5000™ program, Lexicon scientists studied the role and function of nearly 5,000 genes and identified more than 100 protein targets with significant therapeutic potential in a range of diseases. Through the precise targeting of these proteins, Lexicon is pioneering the discovery and development of innovative medicines to safely and effectively treat disease. Lexicon advanced one of these medicines to market and has a pipeline of promising drug candidates in discovery and clinical and preclinical development in heart failure, neuropathic pain, diabetes and metabolism and other indications. For additional information, please visit www.lexpharma.com.