Lung Complications Noted in Half of COVID-19 Surgical Patients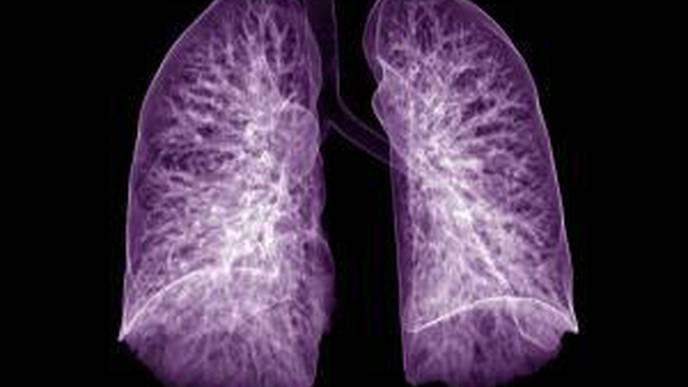 06/03/2020
Photo: mr.suphachai praserdumrongchai / iStock
Of 1,128 COVID-19 patients undergoing surgery at 235 hospitals in 24 countries, 577 (51.2%) had pulmonary complications, and 219 (38.0%) of them died, according to an observational study published late last week in The Lancet.
In the partially retrospective, uncontrolled study, researchers in the COVIDSurg Collaborative enrolled patients 7 days before or 30 days after surgery from Jan 1 to Mar 31. Of the 268 patients who died, 219 (81.7%) had pneumonia or acute respiratory distress syndrome (ARDS) or needed mechanical ventilation. The death rate was highest in patients diagnosed as having ARDS (102 of 162 [63.0%]).
Pulmonary complications were associated with high 30-day death rates in patients with a postoperative COVID-19 diagnosis undergoing elective surgery (39 of 138 [28.3%]), a preoperative diagnosis undergoing emergency procedures (53 of 134 [39.6%]), and a postoperative diagnosis undergoing emergency surgery (125 of 290 [43.1%]).
Of the 577 patients with one or more pulmonary complications, 456 (40.4%) had pneumonia, 240 (21.3%) needed mechanical ventilation, and 162 (14.4%) had ARDS. At 30 days, 22 of 1,128 patients (2.0%) had had a pulmonary embolism, but the death rate in those patients was similar to those who did not have one.
COVID-19 patients undergoing surgery may be vulnerable to lung complications because of related heightened inflammatory and immunosuppressive responses to surgery and mechanical ventilation, the authors said.
Male Sex, Older Age, Underlying Conditions, Yype of Surgery
The authors found an overall death rate of 23.8%, with 18.9% in patients undergoing elective surgery, 25.6% undergoing elective procedures, 16.3% undergoing minor surgery (eg, appendectomy, hernia repair), and 26.9% undergoing major surgery (eg, hip, colon cancer). Only 46 of 526 patients (8.7%) with no pulmonary complication died.
Men were more likely to die than women (28.4% vs 18.2%), as were patients older than 70 years (33.7% vs 13.9% of younger patients). Other risk factors for postoperative death included serious underlying illnesses and major surgery, cancer-related operations, and emergency surgeries.
In adjusted analyses, risk factors for death within 30 days were male sex, age 70 years or older, American Society of Anesthesiologists (ASA) comorbidity grade of 3 to 5, obstetric cancer, and emergency and major surgery.
Risk of death within 7 days after surgery was 5.2%. In adjusted analyses, ASA grade of 3 to 5 was associated with increased risk of pulmonary complications and death, while a postoperative coronavirus diagnosis was linked to a decreased risk of death.
In a press release, coauthor Aneel Bhangu, MBChB, Ph.D., of the University of Birmingham in England said that, in non-coronavirus patients, death rates for patients having minor or elective surgery are less than 1%.
"In fact, these mortality rates are greater than those reported for even the highest-risk patients before the pandemic," he said. "For example, the 2019 UK National Emergency Laparotomy Audit reported 30-day mortality of 16.9% in the highest-risk patients, and a previous study across 58 countries reported a 30-day mortality of 14.9% in patients undergoing high-risk emergency surgery."
Risks, Benefits of Surgery in a Pandemic
The results led the authors to recommend raising of thresholds for surgery during the pandemic, promoting nonsurgical treatments to postpone or avoid surgery, and, if possible, employing routine preoperative testing for SARS-CoV-2, the virus that causes COVID-19.
"Strategies are urgently required to minimize in-hospital SARS-CoV-2 transmission and mitigate the risk of postoperative pulmonary complications in SARS-CoV-2-infected patients whose surgery cannot be delayed," they wrote.
"For example, men aged 70 years and over undergoing emergency surgery are at particularly high risk of mortality, so these patients may benefit from their procedures being postponed," Bhangu said in the release.
In a commentary in the same journal, Paul Myles, MBBS, MD, DSc, MPH, of Alfred Hospital and Monash University in Melbourne, Australia, and Salome Maswime, MD, MMed, Ph.D., of the University of Cape Town in South Africa, said that offering elective surgeries in the pandemic requires a low community prevalence, access to testing, and adequate staff, hospital and intensive care unit beds, and personal protective equipment.
"COVID-19 might affect access to safe surgery, especially in low-income and middle-income countries and for homeless people, migrants, and refugees—this is a great concern that needs to be addressed," they wrote. "Surgery is an essential part of modern medicine, but additional risks during the COVID-19 pandemic must be carefully considered."