Maternal Influenza Vaccination During Pregnancy Protects Infants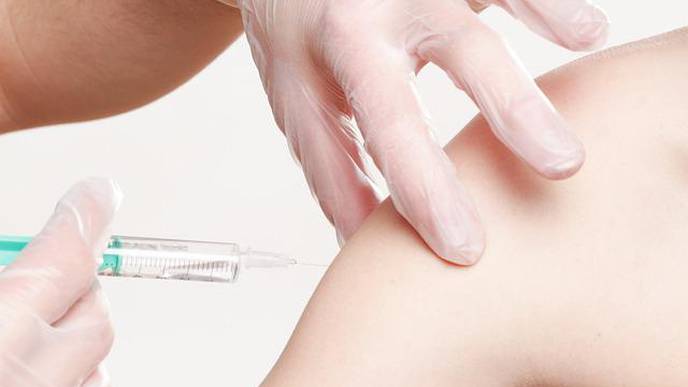 12/02/2022
Photo: Pixabay
Maternal vaccination against influenza during pregnancy prevents young infants from being hospitalized with influenza, according to a recent study.
Influenza vaccination has been proven effective in preventing influenza in pregnant women. As maternal antibodies could cross the placenta and protect infants at the start of life, it is possible for maternal vaccination to protect infants as well. As there is no influenza vaccine approved for infants aged under 6 months, maternal vaccination could be a valuable form of protection.
While the incidence of influenza associated hospitalizations is low, making observation difficult, data from observational studies has shown a reduction of influenza-based hospitalizations in infants after maternal vaccination during pregnancy.
To understand how influenza vaccination during pregnancy affects severe influenza in infants, investigators conducted a prospective test-negative study. The primary outcome of the study was a reduction of influenza confirmed through polymerase chain reaction (PCR) in the first 6 months of life.
Vaccinations were provided to 2 cities in South Africa to increase maternal vaccinations among women attending selected antenatal clinics. Trivalent IIV formulations were the only vaccines available against influenza during the testing period.
Infants aged under 6 months underwent prospective active surveillance if they had been hospitalized for acute respiratory or febrile illness. Pregnant women and women withing 42 days postdelivery also underwent surveillance if they had been hospitalized for cardiorespiratory illness during any of the 4 influenza seasons where studying took place.
Respiratory swabs were collected from participants and analyzed by real-time influenza PCR. Information from antenatal cards was used to determine maternal immunization status. Written documentation of IIV vaccination during pregnancy and more than 14 weeks before birth was necessary for women to be considered vaccinated.
Of the infants included in the analysis, 71 tested positive for influenza and 371 tested negative. For the infants who tested positive, 26.8% had mothers who were vaccinated against influenza during pregnancy, while 35.6% of infants who tested negative had mothers who were vaccinated.
Among women who tested positive for influenza, 28.6% were vaccinated, while 38.3% of women who tested negative for influenza were vaccinated. These results showed effectiveness in preventing influenza in mothers, which transferred to infants when vaccination occurred during pregnancy.
Reference
Nunes MC, Walaza S, Meiring S, Zar HJ, Reubenson G, McMorrow M, et al. Effectiveness of influenza vaccination of pregnant women for prevention of maternal and early infant influenza-associated hospitalizations in south africa: aprospective test-negative study. Open Forum Infectious Diseases.2022;9(11). doi:10.1093/ofid/ofac552