Medicare Physician Spending Dropped 14% Ahead of Fee Schedule Cuts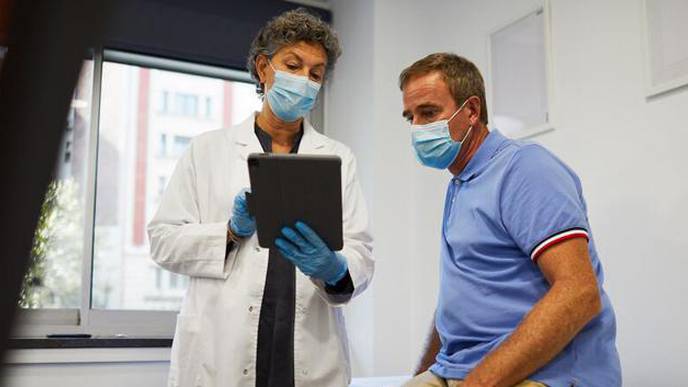 12/08/2021
Photo: Tempura/Getty Images
Medicare physician spending plunged nearly 14% below what had been expected last year due to the effects of COVID-19, which the American Medical Association said is being exacerbated by physician fee schedule cuts of close to 10% taking effect in January.
The American Medical Association and other organizations are advocating for Congress to prevent the 9.7% cut in Medicare payments taking effect next month due to budget neutrality rules. There is currently no legislation on the table to prevent the payment decrease.
The decline in reimbursements for 2020 was $13.9 billion, according to the AMA.
Overall, Medicare spending on physician services totaled $82.9 billion in 2020, down from $95 billion the year prior, and below the $96.9 billion that was projected for the year.
Declines were seen in every state and across every specialty, despite a strong rebound during the second half of 2020.
Drawing on data from the Centers for Medicare and Medicaid Services, the AMA report found that Medicare spending on physician services dove sharply at the pandemic's onset, dipping as much as 57% below expected spending in April 2020. May and June saw a strong recovery, but spending on physician services in the fourth quarter of last year was still 10% below the expected spending for that quarter based on pre-pandemic trend lines.
Why This Matters
As the report was released, AMA president Gerald Harmon released a statement warning that the pending Medicare cuts coming in January will be "perilous." Harmon decried the 10% cuts slated to take effect, calling them unsustainable during normal times, and "reckless during a public health emergency."
Harmon contended that Congressional inaction would result in reduced care access for Medicare patients.
"A broad, bipartisan coalition of members has been working to stave off these cuts, and the AMA is grateful for those efforts," he said. "Yet, there are few viable legislative vehicles available for the remainder of this year, and none of them address this looming threat facing physicians and their patients.
"We urge congressional leadership to build off the bipartisan support that's been demonstrated and prioritize continued access to care for Medicare patients by taking urgent steps to stop these Medicare cuts."
Another Impact: Telehealth
Telehealth usage offset the declines somewhat. Virtual health accounted for $4.1 billion worth of physician spending last year – good for 5%. That's compared to 0.1% before the pandemic. It was an up-and-down year, with telehealth's share of physician spending hitting a high of 16% in April 2020, then dipping to 4% in mid-October before rising to 6% in December.
Thirty states have implemented telehealth parity laws, but Medicare telehealth rules dating back to 1997 were again to be reinstated once the federal government declared an end to the ongoing public health emergency. The Department of Health and Human Services just extended that deadline to December 31, 2023, to give HHS time to evaluate whether and which services should be permanently added to the Medicare telehealth services list.
Of the $4.1 billion in Medicare telehealth spending in 2020, $736 million (18%) was delivered by phone.
Twenty-nine percent of Medicare fee-for-service enrollees received a telehealth service in the second quarter of 2020, the report found. And 10% of enrollees who used physician services during that time received that care exclusively via telehealth.
Just under half of 2020 telehealth spending was for office visits from established patients, while the share of mental health services provided via telehealth has been about 50% since the start of the pandemic.
One-quarter of established-patient office visits were provided by telehealth during the first months of the pandemic, but that fell to around 12% of such visits in the second half of 2020, data showed. The top users of telehealth tapped into mental health specialties. Telehealth services accounted for 31% of Medicare physician spending for psychiatry.
Telehealth was also a significant mode of service delivery for endocrinology (20% of spending), rheumatology (13%) and primary care (10% for family medicine, 8% for internal medicine).
The Larger Trend
The AMA has been vocal in its criticism of CMS' 2022 Physician Fee Schedule final rule. With the budget neutrality adjustment to account for changes in Relative Value Units, as required by law, and expiration of the 3.75% temporary 2021 payment increase provided by the Consolidated Appropriations Act, the 2022 physician fee schedule conversion factor is $33.59, a decrease of $1.30 from the 2021 rate of $34.89.
Harmon first implored Congress to stop the cuts back at the beginning of November, saying, "While the American Medical Association will thoroughly analyze the 2,400+ page rule, it is a reminder of the financial peril facing physician practices at the end of the year. The final rule includes a reduction in the 2022 Medicare conversion factor of about 3.85%.
"The AMA is strongly advocating for Congress to avert this and other looming cuts to Medicare physician payments that, overall, will produce a combined 9.75% cut for 2022. This comes at a time when physician practices are still recovering the personal and financial impacts of the COVID public health emergency."
Other actions in the final rule include promoting growth in the Medicare diabetes prevention program, increasing access to medical nutrition therapy services, encouraging vaccines to protect against preventable illness, expanding pulmonary rehabilitation coverage, and increasing access to physician assistants' services.