Moderna's RSV Vaccine Nabs FDA Breakthrough Designation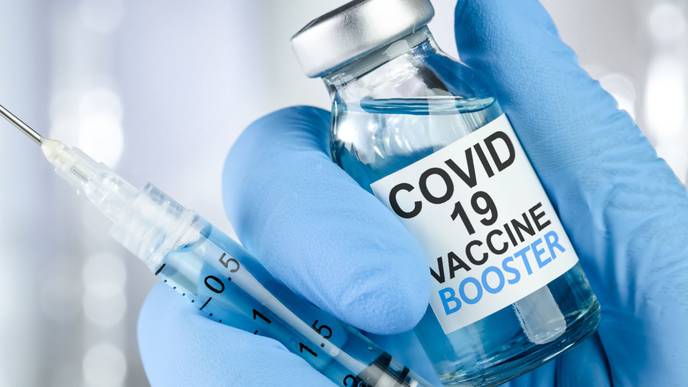 01/31/2023
Moderna's vaccine candidate for respiratory syncytial virus (RSV) received a Breakthrough Therapy Designation from the Food and Drug Administration Monday morning.
The FDA Breakthrough Therapy Designation for mRNA-1345 applies to the prevention of RSV-associated lower respiratory tract disease (RSV-LRTD) in adults over the age of 60. 
The vaccine candidate was granted Fast Track designation by the FDA in August 2021 and Moderna now plans to submit a license application for regulatory approval during the first half of 2023. 
The FDA announcement came less than two weeks after Moderna released results from a Phase III trial indicating its RSV vaccine was effective in protecting older adults. Moderna has been competing with the likes of Pfizer and GSK in the RSV vaccine development space. 
"The FDA's Breakthrough Designation for mRNA-1345 further emphasizes the significant health impact of RSV in older adults and the high unmet need," Moderna CEO Stéphane Bancel said in a statement. "With this designation, we look forward to productive conversations with the FDA in the hopes of bringing our RSV vaccine candidate for older adults to the market safely and quickly. Moderna's mRNA platform has now demonstrated two positive Phase 3 infectious disease trial results and we continue to advance a portfolio of respiratory mRNA vaccines targeting the most serious diseases. We are grateful to the FDA for this designation."
RSV has been a troublesome public health concern as the nation deals with an unusually severe flu season and the lingering effects of the COVID-19 pandemic. Worries of a 'tripledemic' have persisted for months as healthcare professionals face a confluence of respiratory illnesses affecting the young, old and those in between. 
The Breakthrough Therapy Designation for mRNA-1345 also marks another positive development for Moderna's mRNA technology, which the company has doubled down on in recent months based on the success of its COVID-19 vaccine. 
At the end of 2022, the company finalized a 10-year partnership with the U.K. government to invest in mRNA technology research and development.
Weeks before that R&D deal was unveiled, Moderna and Merck announced that a combination of an investigational personalized mRNA cancer vaccine and Keytruda showed efficacy in patients with Stage III/IV melanoma.