Money matters: Helping young doctors handle the mental burdens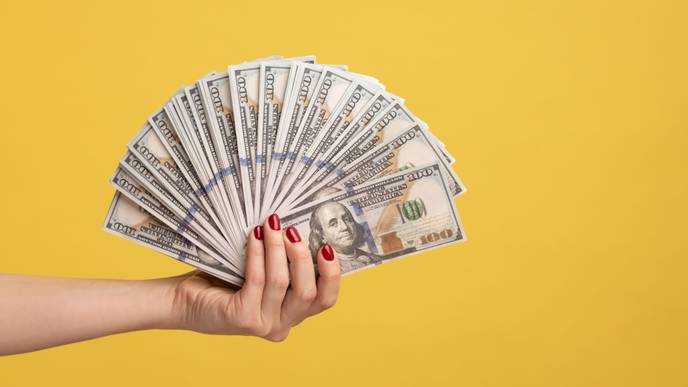 03/03/2023
The financial pressures faced by young physicians are numerous and intense, from paying off student loans to buying a home and raising a family to saving for retirement. In fact, those pressures can feel like they are a little too much at times.
In an episode of the "AMA Moving Medicine" video series, Aja Evans, LMHC, explored the role that financial wellness plays in mental health—what she calls "mental wealth"—as well as ways to improve one's relationship with money.
Evans fills the role of financial therapist with Laurel Road, a brand of KeyBank NA. Laurel Road is a preferred provider of the AMA Member Benefits PLUS program, which gives AMA members access to special discounts and offers.
A lifelong practice
A lifelong practice
"Money touches everybody's lives. But particularly for young physicians coming out of school and being at the beginning of their career, looking at their student loans and how they're going to handle those payments can be really daunting," Evans said.
In her work as a mental health counselor, Evans noticed how often money matters were coming up in her sessions. Evans began to specialize in financial therapy, which looks at how life experiences affect the way people handle their dollars and cents.
Achieving mental wealth early on, she noted, can pay dividends throughout a physician's career and even into retirement.
"Money does not care how old you are. It does not care what's going on. You have to navigate it," Evans said. "Financial stress or financial anxiety—it comes up no matter what stage in life you are."
Consciousness is key
Consciousness is key
The typical U.S. medical student graduates with $200,000 in medical student loans. But young physicians might not always be aware of the anxiety this level of debt can create, Evans said.
"For people who are in helping professions, myself included, it's really easy for us to ignore our own signs and our own symptoms," Evans said. "Particularly for doctors. They might be used to assessing somebody else for what's going on for them, but forgetting to think about themselves."
Young physicians might even experience a racing heart or sweaty palms and not know why. Or they might just put off looking at their loan statements.
"It can feel really overwhelming and stressful when trying to navigate how to pay that back," she said, "especially right now" given the extra strains of delivering care during the pandemic.
"AMA Moving Medicine" highlights innovation and the emerging issues that impact physicians and public health today. You can catch every episode by subscribing to the AMA's YouTube channel or the audio-only podcast version, which also features educational presentations and in-depth discussions.
Make it a growth opportunity
Make it a growth opportunity
No matter how much a young physician may have ignored mental wealth previously, it's something they can develop with guidance.
"It's possible for someone to change how they think about money and what their beliefs are around money," Evans said. "But it really does take work, and it takes time."
For starters, every young physician should sit down and consider where their beliefs about money came from. This includes looking back on their childhoods and how their families interacted with money.
"That is difficult work, and for some people it can be traumatic," so patience is paramount, Evans said.
With that analysis as a foundation, the next step is to develop a plan, including a budget.
"Let's take the time to look at what's coming in financially for you and then what you need to go out," Evans said. "What are your bills? What are you responsible for?"
The AMA selected Laurel Road as a preferred provider to help physicians and medical students navigate their financial futures. Whether it's student-loan refinancing, physician mortgages or personal loans, Laurel Road helps provide the information to align your finances and prepare for your future in the medical profession.
"We want to deal with happy humans," Evans said. "If alleviating that stress by helping them work through their money and their beliefs about money—and making a plan on how they spend money—helps, then it's a great day for me."