NCCN Releases New Guidelines to Help Patients Understand Inflammatory Breast Cancer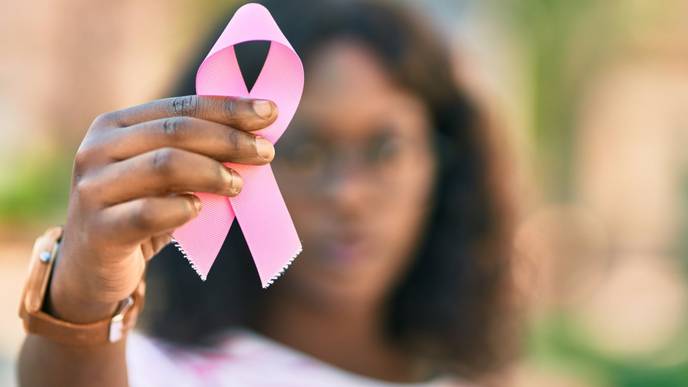 04/27/2023
Today, the National Comprehensive Cancer Network® (NCCN®) has published a new addition to its library of patient resources, expanding the information available for breast cancer. The new NCCN Guidelines for Patients®: Inflammatory Breast Cancer joins patient and caregiver resources for Breast Cancer Screening and Diagnosis, Ductal Carcinoma In Situ, Invasive Breast Cancer, and Metastatic Breast Cancer. Inflammatory breast cancer (IBC) is a rare, aggressive form of breast cancer-;estimated to account for 1-6% of all cases in the United States-;that tends to be diagnosed at a younger age.
A diagnosis of inflammatory breast cancer can be terrifying for the patient as well as their family. Most people don't know there are different types of breast cancer and need specific information that is designed for patients to help them understand that treatment will be somewhat different and why that's important. If someone does an online search for 'breast rash' they might immediately see frightening statistics about inflammatory breast cancer and assume the worst. The NCCN patient guidelines can help provide crucial information so people understand treatment options and learn about survival rates that have improved in recent years."

Ginny Mason RN, BSN, Executive Director, Inflammatory Breast Cancer Research Foundation and IBC Patient
"These patient guidelines distill the information in a way that's more digestible and paint a broader picture, so patients can get a better handle on their circumstances," said William J. Gradishar, MD, FASCO, FACP, Betsy Bramsen Professor of Breast Oncology & Professor of Medicine, Chief, Division of Hematology/Oncology, Director, Maggie Daley Center for Women's Cancer Care, Deputy Director, Clinical Network, Robert H. Lurie Comprehensive Cancer Center at Northwestern University. "While the tools we use for IBC are similar to the tools for other kinds of breast cancer, the sequence and tempo are different."
The NCCN Guidelines for Patients: Inflammatory Breast Cancer explain that treatment typically includes systemic therapy to shrink the tumor, followed by surgery to remove the breast and lymph nodes, and then radiation therapy. Many patients have advanced disease by the time of their diagnosis, and it can advance to the metastatic stage more quickly.
Dr. Gradishar, who also serves as Chair of the NCCN Guidelines® Panel for Breast Cancer, noted that it's important not to dismiss any unusual skin changes to the breast, including redness, swollen nipple area, or warmth to the touch. These appearance shifts could be harmless, but it's important to get medical attention right away, in case the tumor biopsy confirms IBC. IBC can develop in all genders, including those assigned male at birth.
"The bottom line message is to pay attention, but not to feel terrified," said Dr. Gradishar. "IBC is pretty uncommon, but when it's present, it needs to be addressed sooner rather than later."
"Having easy access to NCCN patient guidelines empowers people to advocate for themselves when making tough decisions," added Mason.
The NCCN Guidelines for Patients: Inflammatory Breast Cancer are available for free at NCCN.org/patientguidelines or via the NCCN Patient Guides for Cancer App, thanks to funding from the NCCN Foundation®. Printed versions are available for a nominal fee at Amazon.com.
NCCN's patient resources for breast cancer were recently named the 2022 Excellence in Cancer Patient Education award winner from the Cancer Patient Education Network (CPEN). Visit NCCN.org/breast-cancer-resources for patient guidelines, language translations, webinars, and short videos containing expert-vetted information about breast cancer.