New International Study with US Participation: Embracing Tradition in Face of Danger?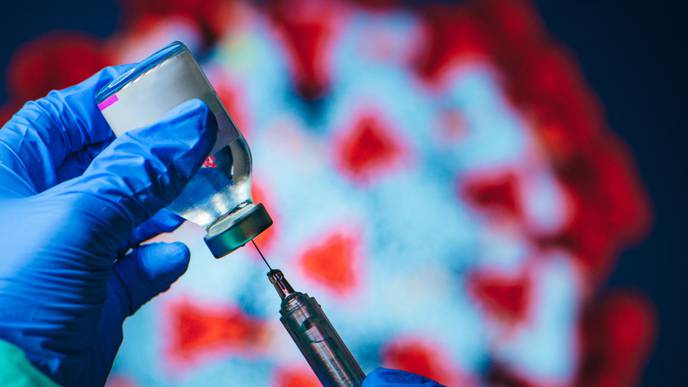 05/03/2023
A study conducted in 27 countries, led by the department of Anthropology at the University of California Los Angeles (UCLA) in which the University of Seville takes part, suggests that in the early years of the COVID-19 pandemic, traditionalism was associated with support for stricter precautionary behaviour against the epidemic.
The study, recently published in the journal Nature Scientific Reports, has revealed that people who most agree with statements such as "Traditions are the foundation of a healthy society and should be respected" also tend to support a stricter pattern of personal precautionary behaviour against the pandemic.
Previous studies had already indicated a link between greater traditionalism and increased attention to the possibility of external threats. In these studies, psychological traditionalism was measured by the researchers as an aggregated variable based on participants' responses to a series of questions about their assessment of traditions or their refusal to agree with statements of the type "People should challenge social traditions in order to move society forward". In other words, they were in favour of tradition before other values.
Distrust of science hid the effect
The recent results of the international study, indicating a link between traditionalism and precautionary measures against the pandemic, may seem counter-intuitive. After all, in several high-profile cases, the communities most opposed to following the public health recommendations were in fact very traditionalist or conservative communities (such as in the United States, or certain ultra-orthodox religious communities). The study also revealed that on occasion traditionalism is accompanied by a distrust of science or by a different orientation regarding economic and social priorities.
Nevertheless, when these dynamics are taken into account, reflected in the research data and compared across the 27 countries, the effect of traditionalism on precautionary behaviours is found to be greater: Given identical attitudes towards science or economic priorities, a traditionalist person tended to clearly show more support for precautionary measures against threats such as COVID. What happens is that in some more noticeable cases, distrust of science or the attitude towards the economy "hid" this effect.
Basic, and applied, research
Professor Hugo Viciana, from the department of Philosophy, Logic and Philosophy of Science at the University of Seville, conducted the work carried out in Spain.
Hugo Viciana stresses that "the data emerging from this comparison are fascinating as they throw light on an anthropological dimension of the human being as relevant as the nature of attachment to traditions."
In addition, he confirmed that "studies such as this one can help to design the communication of public health measures by revealing details that had previously been undetected."
/Public Release. This material from the originating organization/author(s) might be of the point-in-time nature, and edited for clarity, style and length. Mirage.News does not take institutional positions or sides, and all views, positions, and conclusions expressed herein are solely those of the author(s).View in full
here
.