New Recommendations for Use of Biologic Agents in Psoriasis Treatment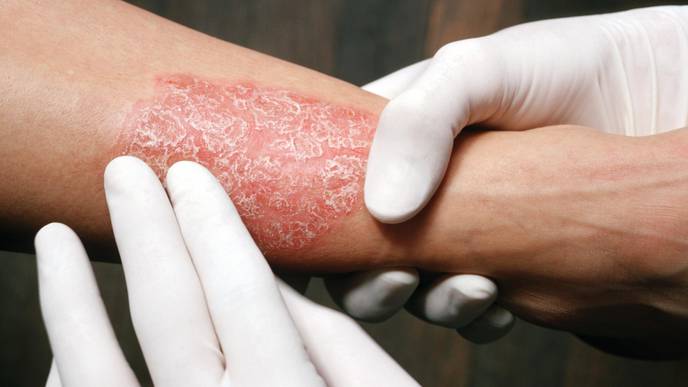 03/13/2020
Photo: Getty Images
In a new guidance statement, the Japanese Dermatological Association (JDA) offers recommendations for the use of 8 biologic agents for the treatment of psoriasis. The guidance was published in the Journal of Dermatology.
The 2019 guidance from the JDA was based on an extensive literature review and consensus statement. According to the authors, the guidance was prepared to allow dermatologists who are experienced in treating psoriasis to use biologics according to and after careful consideration of individual patient parameters.
In this guideline, the JDA recommends that patients with psoriasis who are age≥16 years be treated with biologic agents if they are candidates for systemic therapy and have generalized pustular psoriasis, plaque-type psoriasis with or without psoriatic arthritis, or erythrodermic psoriasis. Biologic agents should be prescribed only if a dermatologist has considered the patient's past illnesses and existing comorbidities, as well as their treatment history and the degree of quality of life impairment associated with the disease.
The guideline also suggests that clinicians consider "the rule of 10s" for introducing systemic therapy to patients with psoriasis. This rule consists of a checklist of items that assess psoriasis symptoms and disease impact, including body surface area ≥10%, Psoriasis Area and Severity Index (PASI) score ≥10, or Dermatology Life Quality Index (DLQI) score ≥10.
In addition, the guideline supports the use of 8 biologic agents that have consistently demonstrated high rates of efficacy against plaque-type psoriasis. These biologic agents, with their associated PASI-75/90 response rates, include infliximab (69% to 80%/45% to 57% at week 10), adalimumab (63% to 81%/39% to 62% at week 16), ustekinumab (59% to 76%/33% to 51% at week 12), secukinumab (77% to 83%/54% to 62% at week 12), ixekizumab (87% to 90%/68% to 71% at week 12), brodalumab (83% to 95%/69% to 92% at week 12), guselkumab (84% to 91%/70% to 73% at week 16), and risankizumab (87% to 95%/72% to 75% at week 16). Of these biologic agents, only infliximab has biosimilar agents approved in Japan.
Additional statements in the guideline include dosage and administration recommendations for the 8 biologic agents, precautions for patients prone to adverse events, and recommendations on combination topical and systemic therapies.
The guideline authors emphasized the importance of physicians selecting "appropriate biologic therapy for each psoriatic patient after due consideration of disease factors, treatment factors, and patient background factors, sharing such information with patients."