New Study Gives Hope of Eliminating the Spread of HIV from Mother to Child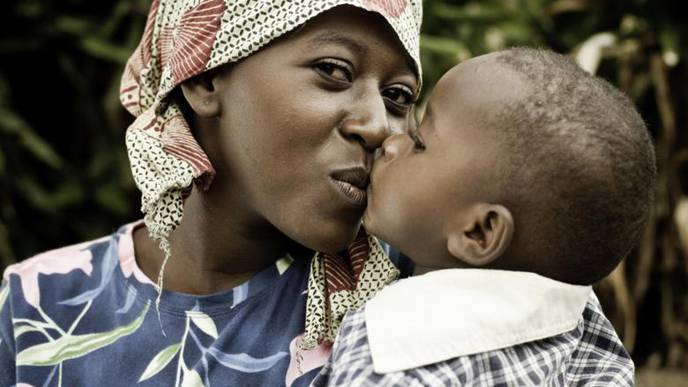 02/17/2021
Photo: Getty Images
Just over eight years ago, the World Health Organization, WHO, launched recommendations for simpler and more effective prevention and treatment of HIV in low- and middle-income countries during and after pregnancy. The Option B + program means, among other things, that pregnant women with HIV must start lifelong treatment with antiviral drugs, ART, as early as possible during pregnancy. Option B + was an important breakthrough to prevent the spread of HIV from mother to child.
Lifelong treatment with ART can also effectively protect the woman from the symptoms of HIV and premature death and prevent her partner and future children from becoming infected. To date, however, there has been insufficient research on how the treatment affects virus levels in pregnant women with HIV in low-wage countries with a high HIV burden.
Option B+ in Tanzania 
Now, researchers at Karolinska Institutet and Muhimbili University of Health and Allied Sciences, and the organization Management and Development for Health in Tanzania, have investigated how well interventions according to Option B + work overtime in Tanzania.
According to UNAIDS figures from 2019, 4.8 percent of Tanzania's population aged 15-49 live with HIV. This corresponds to 1.7 million people.
The study, conducted in Tanzania's largest city Dar es Salaam, included patient data for 10,161 HIV-positive pregnant women who started antiviral therapy under Option B + to prevent the spread of infection to the expectant child.
At the time of data collection, 5.9 percent of the city's pregnant women in maternal health care were HIV-positive. About one-third of the participants in the study had advanced HIV.
As a measure of the effect of antiviral treatment, the researchers used the level of HIV virus in women's blood for up to 4 years. Data collection took place between 2014 and 2016.
Can Achieve WHO Goals
The results showed that up to 90 percent of the women in the study had very low or immeasurable virus levels up to four years after the start of Option B + during pregnancy. In other words, it seems possible to achieve the WHO's goal of eliminating the spread of infection from mother to child. 
- Our study confirms the long-term health benefits of lifelong ART for women who start Option B + during their pregnancy, and thus also for their children, says Goodluck Lyatuu, doctor and doctoral student at the Department of Global Public Health, Karolinska Institutet, and the study's lead author. He continues:
- The results also point to some other important challenges in order to take full advantage of the long-term benefits of Option B +. For example, to focus on some subgroups of women, among them very young mothers, mothers who enrolled late in maternal health care, and mothers with advanced HIV.
The study was funded by Sida. There are no reported conflicts of interest.