Penn Medicine at the 2021 ASCO Meeting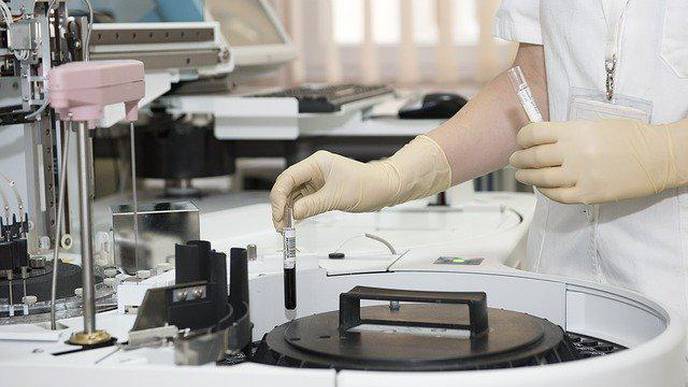 06/02/2021
Image: Pixaby
Researchers from the Abramson Cancer Center at the University of Pennsylvania will be presenting data on the latest advances in cancer research and treatment at American Society of Clinical Oncology virtual annual meeting, including new findings on minority health, immunotherapy, and cancer care during COVID-19.
New Releases
Penn's Abramson Cancer Center Doubles the Percentage of Black Participants in Clinical Trials
"Electronic Nose" Accurately Sniffs Out Hard-to-Detect Cancers
Other abstracts to be presented at ASCO:
Fluorescent Marker Identifies Hard-to-Spot Ovarian Cancer Lesions During Surgery
A novel fluorescent marker, known as a pafolacianine sodium injection, identified ovarian cancer lesions during surgery that may have otherwise been left behind, according to new results from a phase III clinical trial to be presented by Janos L. Tanyi, MD, PhD, an assistant professor of Obstetrics and Gynecology. Imaging of folate receptor positive ovarian cancer with pafolacianine sodium—which binds to receptors overexpressed in cancer cells to make them glow under infrared light—identified additional lesions in 36 out of 109 patients. "These results support the use of this tool to help make hard-to-spot malignant lesions more visible and provide greater certainty of complete resection of tumors," Tanyi said. In March 2021, the approach was granted "priority review" by the FDA for approval during surgery.
Tanyi will present the findings during an oral abstract session (#5503) on Monday, June 7 at 8 am EST.
Cabozantinib Significantly Improves Progression-Free Survival in Patients with Differentiated Thyroid Cancer
Patients with radioiodine-refractory differentiated thyroid cancer (DTC) who progressed after prior VEGFR MKI therapy had significant improvement in progression-free survival when treated with the targeted therapy cabozantinib compared to patients treated with a placebo, according to new results to be presented by Marcia S. Brose, MD, PhD, a professor of Otorhinolaryngology: Head and Neck Surgery and director of the Center for Rare Cancers and Personalized Therapy at the Abramson Cancer Center, and principal investigator of the trial. A more favorable overall survival trend was also observed in patients treated with cabozantinib. The results were based on the international phase III COSMIC-311 study, which met its primary endpoint. In February 2021, the FDA granted Breakthrough Therapy Designation to cabozantinib for these patients, based off earlier studies led by Brose. The latest results will serve as the basis for the supplemental new drug application to the FDA in June. "Cabozantinib may represent a new standard of care in patients with previously treated DTC," Brose said.
Brose will present the findings during an oral abstract session (#6601) on Monday, June 7 at 2:45 p.m. EST.
Several studies showing the impact of COVID-19 on cancer care will also be presented, including:
Abstract (#5061) co-authored by

Daniel J. Lee, MD

, an assistant professor of Urologic Surgery, that found a steep drop in prostate cancer treatments during the pandemic.
Abstract (#1528) to be presented by

Samuel U. Takvorian, MD

, an instructor of Hematology-Oncology, that found patients diagnosed with advanced cancer had a shorter time to initiate therapy.
Abstract (#6509) co-authored by

Charu Aggarwal, MD

, the Leslye Heisler Assistant Professor of Medicine in Hematology-Oncology, that found improved rates of severe COVID illness and mortality after June 2020.
Abstract (#e13580) to be presented by

Cody Cotner

, a PSOM medical student, on the use of Cancer COVID Watch, an automated, text messaging-based tool to monitor symptoms in cancer patients.