Preteens with Problematic Social Media Use More Likely to Hold Positive Beliefs About Alcohol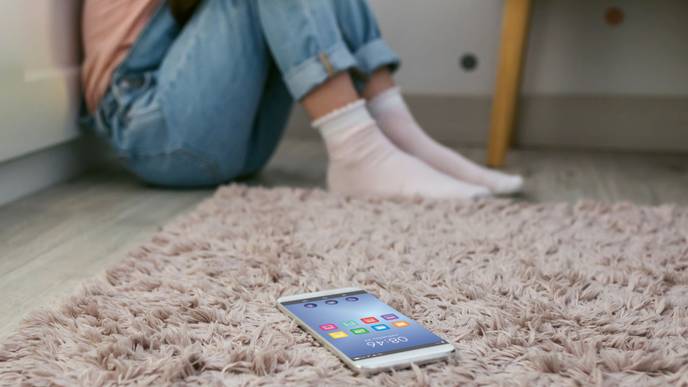 03/08/2023
Newswise — Toronto, ON - A new national study published in BMC Public Health suggests that problematic social media use in early adolescents is associated with both positive and negative alcohol beliefs, which play a key role in predicting alcohol use and, potentially, the development of alcohol use disorder later in life.
"Many teens observe their friends sharing images or videos of alcohol on social media," says lead author Jason Nagata, MD, assistant professor of pediatrics at the University of California, San Francisco. "These posts often depict positive aspects of drinking such as socializing or relaxing. Additionally, teenagers may come across advertisements on social media from alcohol companies that show alcohol in a positive light."
Alcohol expectancies are defined as beliefs about the effects of alcohol. These expectancies may influence at what age someone starts drinking and if they continue to drink. Expectancies can be learned from others by observing the consequences of their behaviors, either directly through social interactions or indirectly through social media. As social media use becomes increasingly prevalent among early adolescents, it is important to understand what behaviors are impacting these beliefs.
"The study was conducted mostly prior to the COVID-19 pandemic, but its findings are especially relevant now since youth social media use rose during the pandemic," noted co-author Kyle T. Ganson, PhD, assistant professor at the University of Toronto's Factor-Inwentash Faculty of Social Work. The researchers previously found that adolescent screen time doubled to nearly eight hours daily at the start of the pandemic in a study published in JAMA Pediatrics.
Researchers found that problematic social media use, defined as usage that includes elements of addiction such as mood modification, tolerance, withdrawal, conflict, and relapse, is associated with both positive and negative alcohol expectancies. With 97% of social media posts displaying alcohol in a positive context and adolescents reporting that 60% of their peers post alcohol content on social media, these peer comparisons and connections may explain positive perceptions of alcohol. Conversely, social media posts depicting alcohol's consequences, such as alcoholism or alcohol use disorder, could explain negative perceptions.
The study asked 9,008 early adolescents aged 10-14 years old to express their level of agreement or disagreement with a series of statements about the effects of alcohol. Scores were then calculated from their responses, with higher scores indicating higher alcohol expectancies. These scores were compared with problematic social media use scores, which were measured similarly via a questionnaire.
The authors note that future research is needed to further examine the relationships and mechanisms among problematic social media use, alcohol expectancies, alcohol use, and alcohol use disorder.
"What teenagers expect from drinking alcohol can impact when they start drinking. These expectations are easily modifiable, making them a good target for prevention efforts," says Nagata. "Parents can help their children develop healthy habits around social media by creating a family media use plan. They can encourage regular discussions about their online activities and teach them how to be safe and responsible online. Parents may also choose to monitor their children's social media use to ensure they are engaging in appropriate behavior."