Recent Increase in Barriers to Reproductive Care Observed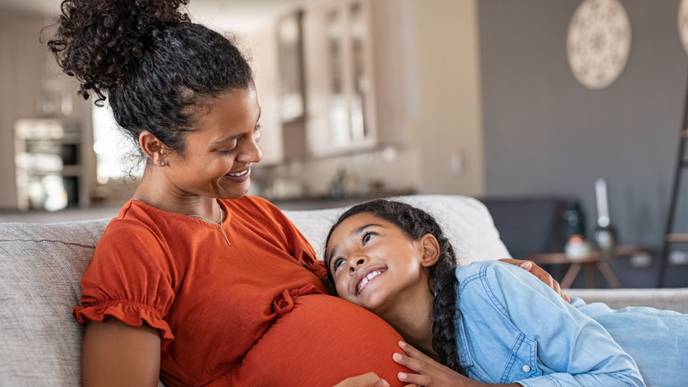 04/21/2023
Recent increase in barriers to reproductive care observed | Image Credit: © Pixel-Shot - © Pixel-Shot - stock.adobe.com.
Barriers to reproductive health care increased between 2017 and 2021, according to a recent study published in JAMA Network Open.
For women of reproductive age, reproductive health care is one of the most common health care necessities, with increased risk of morbidity and sexually transmitted infections when reproductive care is delayed or forgone. Bodily autonomy and control over having children is also linked to reproductive health care.
Barriers to reproductive health care include cost or lack of insurance, difficulty obtaining an appointment or reaching a clinic, not having a regular physician, and fear of lack of confidentiality. Difficulty reaching a clinic has been indicated as a significant barrier to abortion access.
Research has also indicated marginalized groups experience barriers more often, with 1 study indicating gender or sexual minority groups and Asian or Pacific Islander groups more often experience 5 or more barriers to reproductive health care. Trends in access to reproductive care must be tracked to prevent delays in or inability to receive care.
To determine changes in barriers and access to reproductive health care, investigators conducted a serial cross-sectional study. Data was gathered from surveys administered by Ipsos in 2017 and 2021.
Eligible panel members assigned female at birth and aged 18 to 49 yearswere invited to complete a cross-sectional survey on reproductive health care experiences.Surveys were completed 3 and 8 days after the invitation, with 15 days of data collection in 2017 and 32 days in 2021
Barriers to reproductive health care experienced from 2014 to 2017 and from 2018 to 2021 was the primary outcome of the study. Participants were given the following description of reproductive health services: "a Pap smear, which is a test to check for cervical cancer, or family planning, like birth control methods."
If participants had attempted to access reproductive health care, they were asked to select barriers theyencountered from a predefined list. Investigators used a continuous variable to measure barriers experienced as the primary outcome.
There were 9 barriers analyzed, which were categorized into 5 domains by 2 independent researchers: cost, access, logistical challenges, interpersonal relationships, and privacy, Sociodemographic factors collected included age, race and ethnicity, sexuality, highest education level, metropolitan statistical area, employment status, and household income.
In 2017, 7022 participants aged a mean 33.9 years completed the survey. In 2021, 6841 participants aged a mean 34.2 years completed the survey. The combined sample included 12,351 participants after restricting to individuals who attempted to access reproductive health care. Covariates were mostly similar between survey years.
In the combined sample, 35.9% of participants were aged 30 to 39 years, 5.5% were Asian or Pacific Islander, 13.7% Black, 19.1% Hispanic, 58.2% White, and 3.5% multiracial or of another race or ethnicity. Some college degree had been completed by 31%, and 88.1% resided in metropolitan areas. The survey was completed in English by 92.3%.
Access to reproductive services was seen in 84.9% of participants in 2017 and 84.1% in 2021, showing similar rates of access. However, barrier experiences rose significantly from 2017 to 2021. Only 2 barriers did not see increases in difficulty: difficulty paying for reproductive health services and finding a physician or clinic which accepts one's insurance.
Three or more barriers were experienced by 18.6% of participants in 2021, compared to 16.1% in 2017. A significant increase was seen in experiencing at least 1 barrier as well, at 44.8% in 2021 compared to 40.5% in 2017. For barrier categories, access, logistical challenges, and interpersonal relationships all saw significant increases between the 2 survey periods.
The overall weighted mean number of barriers experienced by participants rose from 1.09 in 2017 to 1.29 in 2021. Patients aged 25 to 29 years, Hispanic, without high school diploma or General Educational Development test, and taking the survey in Spanish saw the most significant increases.
Reference
Adler A, Biggs MA, Kaller S, Schroeder R, Ralph L. Changes in the frequency and type of barriers to reproductive health care between 2017 and 2021. JAMA Netw Open. 2023;6(4):e237461. doi:10.1001/jamanetworkopen.2023.7461