Researchers Secure $7.5 Million from NIH HEAL Initiative to Tackle Opioid & Pain Public Health Crises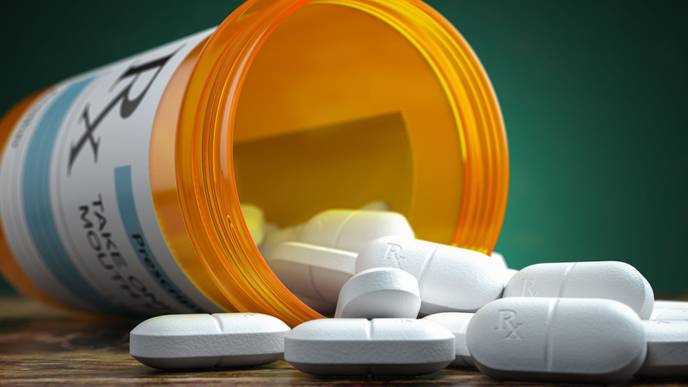 04/02/2023
Researchers at Wake Forest University School of Medicine have been awarded a five-year, $7.5 million grant from the National Institutes of Health (NIH) Helping End Addiction Long-term (HEAL) initiative.
The NIH HEAL initiative, which launched in 2018, was created to find scientific solutions to stem the national opioid and pain public health crises. The funding is part of the HEAL Data 2 Action (HD2A) program, designed to use real-time data to guide actions and change processes toward reducing overdoses and improving opioid use disorder treatment and pain management.
With the support of the grant, researchers will create a data infrastructure support center to assist HD2A innovation projects at other institutions across the country. These innovation projects are designed to address gaps in four areas-;prevention, harm reduction, treatment of opioid use disorder and recovery support.
Our center's goal is to remove barriers so that solutions can be more streamlined and rapidly distributed."

Meredith C.B. Adams, M.D., associate professor of anesthesiology, biomedical informatics, physiology and pharmacology, and public health sciences at Wake Forest University School of Medicine
By monitoring opioid overdoses in real time, researchers will be able to identify trends and gaps in resources in local communities where services are most needed.
"We will collect and analyze data that will inform prevention and treatment services," Adams said. "We're shifting chronic pain and opioid care in communities to quickly offer solutions."
The center will also develop data-related resources, education and training related to substance use, pain management and the reduction of opioid overdoses.
According to the CDC, there was a 29% increase in drug overdose deaths in the U.S. in 2020, and nearly 75% of those deaths involved an opioid.
"Given the scope of the opioid crises, which was only exacerbated by the COVID-19 pandemic, it's imperative that we improve and create new prevention strategies," Adams said. "The funding will create the infrastructure for rapid intervention."