Scans Reveal Heart Damage in Over Half of COVID-19 Patients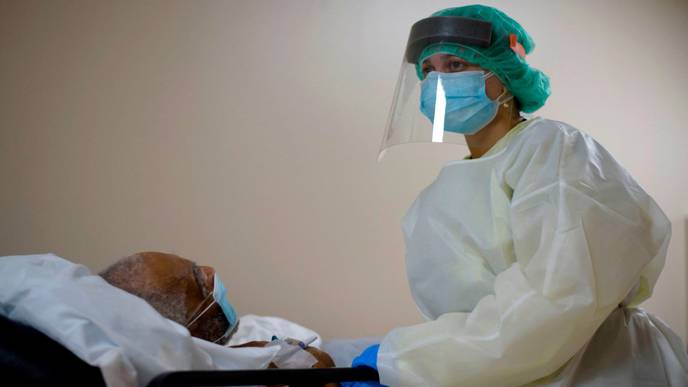 07/16/2020
Photo: Getty Images
A new study examining heart scans of more than 1,200 COVID-19 patients found that more than half of patients experienced cardiac abnormalities in heart function, adding to growing evidence that COVID-19 may have a devastating impact on the vital organ. 
The research funded by the British Heart Foundation (BHF) and published in the European Heart Journal - Cardiovascular Imaging involved 1,216 patients from 69 countries. 
Each patient had an echocardiogram, a type of ultrasound scan used to look at the patient's heart in real-time, between April 3-20. 
The study found that more than half, 55 percent, of all patients, including those with pre-existing heart disease, had abnormal changes to the way their heart was pumping. 
Around 1 in 7 showed evidence of severe dysfunction, which researchers said was likely to have a major effect on their survival and recovery. 
In patients without pre-existing cardiac disease, the scan found abnormalities in 46 percent of participants with 13 percent experiencing severe disease. 
One-third of patients had their treatment changed as a result of the echocardiogram, which included being given medicines for heart failure and other therapies to support heart function. 
"Damage to the heart is known to occur in severe flu, but we were surprised to see so many patients with damage to their heart with COVID-19 and so many patients with severe dysfunction," Marc Dweck, British Heart Foundation Senior Lecturer and Consultant Cardiologist at the University of Edinburgh, said in a statement. 
"We now need to understand the exact mechanism of this damage, whether it is reversible and what the long-term consequences of COVID-19 infection are on the heart," he said. 
Researchers noted the study was limited only to hospitalized patients who doctors had cause to believe had heart abnormalities. 
The research adds to a growing body of evidence that the disease caused by the coronavirus not only affects the lungs but other organs such as the brain and the heart.