Smith+Nephew Brings Robotic Assistant to Knee Replacement Revision Procedures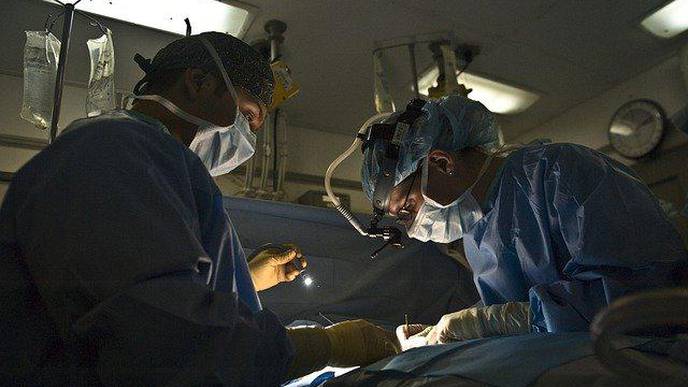 10/04/2022
Photo: Pixabay
Smith+Nephew announced that it conducted its first robotically guided revision procedures in patients who have undergone total knee replacements, using its Cori surgical system.
Following the handheld system's recent FDA clearance for revision surgeries—which the company described in a release as a first for orthopedic robotics—Smith+Nephew said Cori can now tackle total, partial, and revision knee arthroplasties, along with computer-guided total hip arthroplasty.
Surgeons at Duke University paired Cori with Smith+Nephew's Legion revision knee implant portfolio. Cori relies on imaging-free mapping technology, using a handheld probe to build a 3D model of the joint's bone and cartilage without requiring a CT or MRI scan.
This can come in handy during a revision procedure, where the patient has already undergone a past knee replacement, as the presence of the implant can distort some of those images, the company said.
The company's RI.KNEE robotics software also provides tools for gauging any bony defects after the failed implant is removed to help preserve healthy bone during the surgery. It can also help balance and align the gaps between the bones in the knee joint as it moves. Those measurements are also used to precisely shape the final placement of the new components.
"The ability to visualize and create symmetric and balanced flexion and extension gaps with the Cori handheld robotic system has made one of the most challenging tasks in revision [total knee arthroplasty] an easier undertaking," said Thorsten Seyler, an associate professor in orthopedic surgery at Duke University who performed the procedure.
In the past year, Smith+Nephew has made a string of additions to its robotic orthopedics portfolio, including its RI.HIP navigation and modeling software for hip replacements, as well as its porous titanium 3D printing technology for its Conceloc line of implants, all supported by the Cori system.
In addition, cementless, titanium implants come courtesy of the company's first acquisition since 2020, with its $135 million buyout this year of Engage Surgical. The partial knee implants' porous surfaces are made to bind more naturally to bones without the use of cementing material, which can come loose over time, speeding up the erosion of the joint.