Study Shows Flu Vaccine in Pregnancy Does Not Lead to Health Issues for Children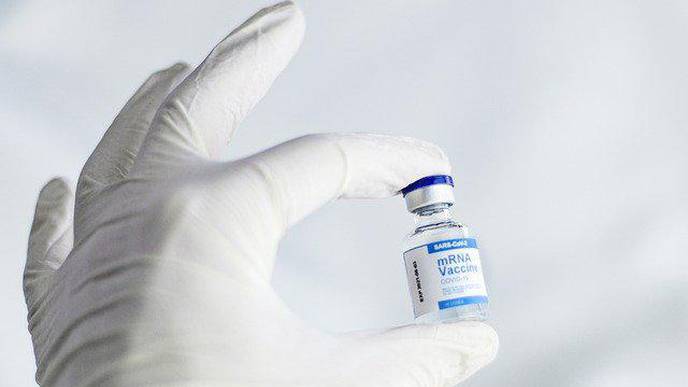 06/25/2021
Photo: Pixabay
For years, doctors and major medical organizations have recommended that women get an annual flu vaccine during pregnancy as a way to lower their risk of severe complications from the virus. Now, there's even more research to confirm its safety.
A study published in JAMA found that getting a flu vaccine during pregnancy does not raise the risk that a child will have early health complications.
The study analyzed data from 28,255 children followed after birth up to about when they were 3 1/2 years old and found that children born to moms who received the flu vaccine did not have a higher risk of asthma, ear, and other infections, abnormal growths, or sensory issues. They also weren't at a higher risk of nonspecific issues like ER visits or hospitalizations.

"This study adds to what we know from other recent studies showing no harmful effects of flu vaccination during pregnancy on the longer-term health of children," study co-author Deshayne Fell, Ph.D., an associate professor of epidemiology at the University of Ottawa, said in a press release. "This is important because we know that getting the flu shot during pregnancy not only protects the pregnant person, but has the added bonus of protecting newborn babies from getting the flu during their first few months of life, which is when they are most susceptible to respiratory infections but still too young to get the flu shot themselves."
There weren't many cases of the flu in the U.S. during the 2020-2021 season due to COVID-19 prevention measures, but the CDC estimates that there were 38 million cases of the flu during the 2019-2020 season. The virus was also linked with 18 million medical visits, 405,000 hospitalizations, and 22,000 deaths during that season.

Healthcare providers outside of the study are thankful for the added level of reassurance the results should offer patients who are on the fence about getting a flu shot. "Hopefully this will give women more peace of mind to get the recommended flu vaccine when they're pregnant," Christine Greves, MD, a board-certified OB/GYN at the Winnie Palmer Hospital for Women and Babies, tells Verywell.
Greves says that she regularly counsels patients on getting their annual flu vaccine and has found that "the majority of pregnant women do get it." Greves urges pregnant women who are unsure about getting vaccinated against the flu to talk to their doctor. "Pregnancy is a state of immunosuppression naturally, so your ability to fight the flu during this time is less," she says. "It's really best to try to avoid getting the flu, and the flu shot can help."
Symptoms of the Flu
Fever or feeling feverish
Chills
Cough
Sore throat
Runny or stuffy nose
Muscle or body aches
Headaches
Fatigue
Vomiting and diarrhea, which is more common in children than adults
Serious complications, like pneumonia, inflammation of the heart, brain, or muscle, and even multi-organ failure

3
Flu Vaccine Recommendations for Pregnant Women
The Centers for Disease Control and Prevention (CDC) recommends that everyone 6 months of age and older, including pregnant and breastfeeding women, get the flu vaccine each year. Pregnant women are more likely than non-pregnant women of reproductive age to develop complications from the flu because of pregnancy-related changes in the immune system, heart, and lungs.4
The flu also may be dangerous for the fetus: Fever, a common symptom of flu, has been linked to neural tube defects and other birth defects.
The American College of Obstetricians and Gynecologists (ACOG) also recommends that pregnant women get vaccinated against the flu during pregnancy. Pregnant women should get the flu shot, which contains an inactivated virus, and not the nasal spray vaccine, which contains a live, attenuated (i.e., less strong) virus.5
ACOG says that the flu vaccine does "double duty" by protecting both mothers and their babies.
"Babies cannot get the flu vaccine until they are 6 months old. When you get a flu shot during pregnancy, the protective antibodies made in your body are transferred to your baby," ACOG explains. "These antibodies will protect your baby against the flu until he or she can get the vaccine at 6 months of age."
There is a large body of evidence that says the flu vaccine is safe for pregnant women.
A review of reports submitted to the Vaccine Adverse Reporting System (VAERS) between 2010 and 2016 found no evidence to suggest a link between pregnancy complications or poor outcomes in babies born to pregnant women who received the flu shot.6 Another study compared pregnant women who received the flu shot with an equal number of pregnant women who did not receive the flu shot during the 2004–2005 and 2008–2009 flu seasons. The study found there were no differences between the two groups in the rates of premature delivery or babies who were small for their age.7 And there are many more studies like this.