This Omicron Variant Symptom Is an Early Warning of COVID-19 Infection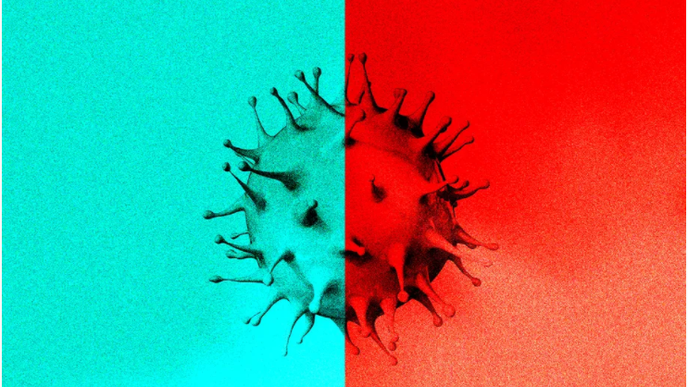 01/21/2022
Photo: Alex Cochan
Could your eyes signal a COVID-19 infection from the omicron variant?
The news: Dr. Nina Aslam, a general practitioner who works for Goldeneye Eye Care in the United Kingdom, told The Express that an early indicator of the omicron variant can appear in the eye.
She said conjunctivitis — or pinkeye — is an inflammation of the thin membrane that lines your eyelids.
"Cell receptors by which Covid variants enter the body are present in the eye," she said.
"The virus penetrates the body by tricking the receptors for the Angiotensin-Converting Enzyme 2 (ACE-2) into thinking the virus is the ACE-2 enzyme.
"These receptors are found in different parts of the eye — cells which line the retina, eye white, and eyelid."
What the Research Says
A recent study from the Canadian Journal of Ophthalmology backs up her claim, suggesting that conjunctivitis could be a COVID-19 symptom.
Similarly, a research paper — which has not been peer-reviewed but is available in a preprint on bioRxiv — found that the omicron variant can link to the ACE-2 receptors better than the beta and delta COVID-19 variants, suggesting that there could be more incidents of conjunctivitis.