Unique Online Service Launches to Help Kidney Patients' Wellbeing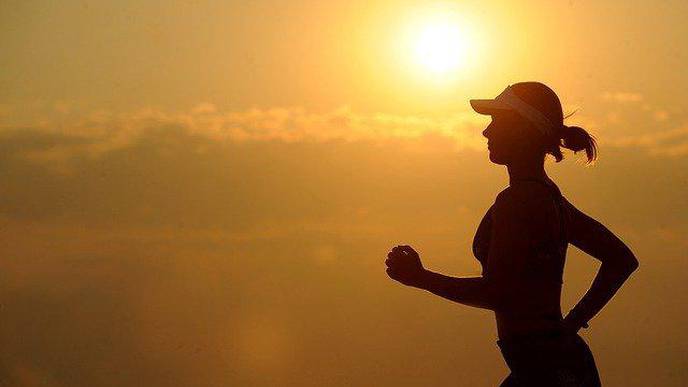 08/03/2020
A new online wellbeing service has been launched to help kidney patients manage their physical and mental health through lockdown and beyond. Beam for Kidney Disease, affectionately known as Kidney Beam, offers patients living with kidney disease a way to improve their physical activity and boost their mental health while remaining at home, through live and on-demand movement classes and expert advice videos.
This free online service is a collaboration between King's College Hospital, Kidney Research UK, and Beam, a health-tech platform supporting people with a variety of health conditions to stay physically active.
Kidney Beam is hosted by specialist kidney professionals, including renal physiotherapists and renal counselors, from a number of different NHS Trusts and backgrounds, as well as people living with kidney disease. It is aimed at anyone over 16, with any ability, any kidney condition, and at any stage of kidney disease. All classes have a fitness rating so patients can choose the right level from them. Before and after the classes, patients can chat to other patients and the instructors, building new friendships that may help to motivate them.
With free, open access, patients anywhere can sign up to the service without a referral being needed from their doctor or consultant, although clinicians are asked to encourage patients to use the resource. Flyers and posters about Kidney Beam are available in digital and print to help signpost patients.
Encouraging People to Become More Active
Beam was founded in 2016 by tech entrepreneur Katie Bell and former NHS physiotherapist Pamela Scarborough. Underpinned by behavior change science, its down-to-earth approach encourages people to become more active, and feel more supported and knowledgeable. Kidney Research UK funding is enabling the King's team to test the Beam platform for kidney patients over the next few months and they hope to secure further funding to continue.
Sandra Currie, chief executive of Kidney Research UK, said, "When the team from King's College Hospital asked us to support this pilot, we could see enormous potential of the project, and were delighted to respond quickly. Right now, it is more important than ever to give kidney patients options to keep moving and explore new ways to maintain good mental health."
"We think the platform will give patients an easy, fun way to improve their health by bringing the experts, friends, and health studio to them, wherever they are," said Sandra. "And the more people who join, the more evidence we will have to help secure the platform's future to benefit all.".
Helping Patients at a Time When It Is Most Needed
Sharlene Greenwood, consultant physiotherapist in renal and exercise rehabilitation at King's College Hospital was inspired to begin developing Kidney Beam after her usual two weekly rehabilitation classes for patients at King's had to stop due to the COVID-19 pandemic. Renal clinical colleagues were also concerned about patients' mental health as well as their physical needs.
She said, "During lockdown, I became increasingly worried about my patients with kidney disease who were shielding at home. There were real concerns about physical and mental wellbeing, and many patients reported missing coming to our renal rehab classes that we offer at King's College Hospital, and having that interaction with people. At the time, I was also working on the frontline and seeing many patients with kidney disease who had been admitted to hospital with COVID-19. The rehabilitation needs for this patient group, not only at King's but across the country, was very apparent."
Sharlene linked with the online health platform, Beam to develop a service specifically for patients with kidney disease. "Kidney Beam is an excellent opportunity to bring something novel and exciting to the kidney community at a time when it is most needed," she explains. "It also offers expert advice videos for kidney patients on topics such as sleep, mindfulness, and social isolation, and art therapy classes too."
Graham Lipkin, consultant nephrologist and president of the Renal Association said: "Kidney Beam is a fabulous initiative aimed at the emotional and physical wellbeing of patients with kidney disease. Exercise and emotional support guided by Kidney Beam expert patients with CKD and expert professionals in exercise therapy and mental health are key elements to living well with the condition. I strongly endorse this exemplary series of programs."