With $13M, UIC Scientists Will Study Lung Inflammation Mechanisms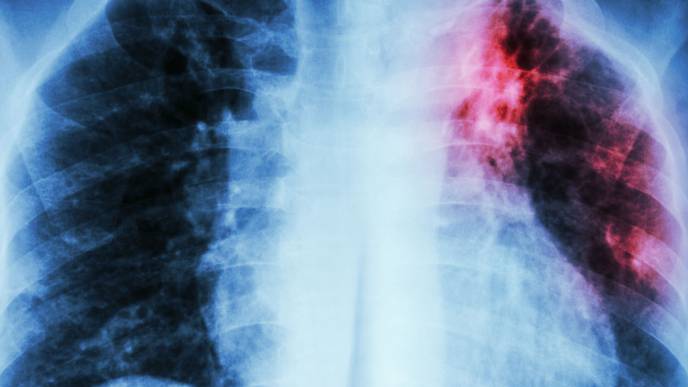 03/09/2023
Researchers from the University of Illinois Chicago hope to learn more about how the human immune system is regulated by the endothelium in lung tissue, thanks to a $13 million, multi-project Program Project Grant award from the National Heart, Lung, and Blood Institute.
The researchers hope that the projects will lead to new avenues for research and treatments to help patients who suffer from conditions like chronic obstructive pulmonary disorder, pulmonary fibrosis and acute respiratory distress disorder, a common and serious complication of COVID-19.
Conditions like these are known to be exacerbated by the body's own immune response, such as when the inflammation meant to fight infections or heal injuries spirals out of control and winds up inflicting harm.
The researchers think that these inflammatory conditions may be common in the lungs because of unique endothelial cells, which line blood vessels and shield the lungs from trauma and bacterial or viral infections.
"Targeted therapies remain an urgent unmet need. It is now becoming increasingly clear that the lung endothelium is a complex monolayer, an organ itself," said Dolly Mehta, UIC professor and interim head of the Department of Pharmacology and Regenerative Medicine at the College of Medicine and the program director for the grant.  
"Studying this enigmatic immune regulatory function of lung endothelium is crucial for understanding how endothelial cells control immunity and defensive function of the lungs," she said.
The research team consists of six investigators who will lead three separate project grants and three separate cores.
Mehta is also the principal investigator for one of the projects, for $2.2 million, which supports research on a protein receptor in endothelial cells that promotes lung integrity.
Asrar Malik, professor of pharmacology and regenerative medicine, and Dr. Jalees Rehman, professor and head of the Department of Biochemistry and Molecular Genetics, will lead the other two project grants.
Malik's lab will look at an enzyme called E3 ligase that influences the integrity of the lining of the blood vessels and the genes that activate the enzyme. Rehman's lab will look at how mitochondria in endothelial cells can be leveraged to prevent out-of-control inflammation. The awards are $1.8 million and $2.2 million, respectively.
"We know that in tissues like those found in the lung, heart and brain, the blood vessels present a unique and complicated immune environment, and we know that there is an interconnectedness between all the many cellular processes. The idea of this multi-project grant is to help create an infrastructure for collaboration among researchers looking at these various mechanisms," Mehta said.
Konstantinos Chronis, assistant professor of biochemistry and molecular genetics, will lead the project's epigenetics and transcriptomics core. Gary Mo, assistant professor of pharmacology and regenerative medicine, will lead the cellular imaging core. Yoshikazu Tsukasaki, a research assistant professor also from the department of pharmacology and regenerative medicine, will lead the intravital imaging and physiology core.