Diagnosing Abnormal Uterine Bleeding:
The Impact of Direct Visualization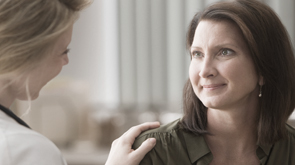 During this interactive continuing education activity, the highly-experienced faculty will present a didactic course and facilitate two hours of "hands-on" training using specially-designed anatomical models along with the Endosee® office hysteroscopy system. Come optimize your in-office diagnostic skills for assessing abnormal uterine bleeding. This is a complimentary activity and breakfast will be provided.
Event date: Saturday, May 5, 2018
Event time: 8 AM - 12 PM EDT
Venue: Sheraton Tampa Riverwalk Hotel
Event contact: info@omniaeducation.com
This program is designed to expand your knowledge and skills surrounding the diagnosis of AUB.  If you are interested in enrolling, we kindly request you complete this brief questionnaire.
*This activity is designed to meet the continuing medical education needs of practicing ob/gyns, with a minimum of 10 years of experience, and sees at least 20 patients per month with abnormal uterine bleeding.