Breakthrough Discoveries in Human Immunology – Michelson Philanthropies & AAAS/Science Award Transformative Research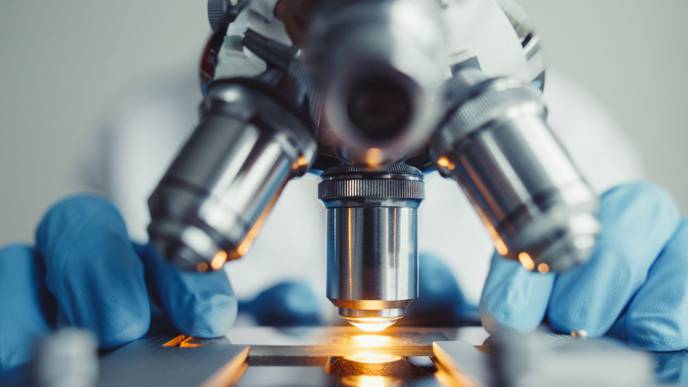 03/07/2023
Michelson Philanthropies and AAAS/Science announce the recipients of the 2023 Michelson Philanthropies & Science Prize for Immunology.

The grand prize is awarded to Dr. Aleksandar Obradovic; Dr. Roser Vento-Tormo and Dr. Joshua Tan receive finalist awards.

The Michelson Philanthropies & Science Prize for Immunology is awarded annually to early-career investigators who conduct research with lasting impact on vaccine and immunotherapeutic discovery.
LOS ANGELES, February 17, 2023--(BUSINESS WIRE)--Michelson Philanthropies and AAAS/Science award Dr. Aleksandar Obradovic, of the Department of Systems Biology at Columbia University Irving Medical Center, with the 2023 Michelson Philanthropies & Science Prize for Immunology. He is awarded the $30,000 grand prize for his winning essay "Precision Immunotherapy – A Mechanistic Approach to Overcoming Treatment Resistance." His research focuses on the development of novel tools to understand the complex immune makeup of cancers and their escape mechanisms in response to treatment. Dr. Obradovic's approach delivers a tailored combination of drugs to treatment-resistant cancer patients with the potential to critically improve immunotherapy efficacy.
"The Science editors and judges were exceedingly impressed with Dr. Obradovic's cutting-edge work, which has important implications well beyond its original focus on cancer immunotherapy," says Seth Thomas Scanlon, Senior Editor at Science. "Moreover, we found his essay tremendously compelling, as he highlighted his accomplishments in an exciting and very accessible way."
Dr. Roser Vento-Tormo of the Wellcome Sanger Institute, and Dr. Joshua Tan of the National Institutes of Health receive the $10,000 finalist awards.
"No field of medical research has more potential to transform the trajectory of human health care than does immunology," says Dr. Gary K. Michelson, founder and co-chair of Michelson Philanthropies and the Michelson Medical Research Foundation. "We established the Michelson Philanthropies & Science Prize for Immunology in partnership with the American Association for the Advancement of Science to support brilliant and imaginative early-career researchers, so they can revolutionize the field of immunology."
The recipients were selected by a distinguished committee of international scientists chaired by Science editors who judged the editorial essays based on research conducted over the last three years, and long-term impact on vaccine and immunotherapeutic discovery. All three essays will be published on February 17, 2023, in Science.
"Like AAAS/Science, Michelson Philanthropies believes in recognizing and supporting researchers in what may be the most critical phase of their career," said Bill Moran, publisher of the Science family of journals. "We are pleased to partner with Gary Michelson and his foundation to foster discovery and celebrate breakthrough research."
Dr. Aleksandar Obradovic, Dr. Roser Vento-Tormo, and Dr. Joshua Tan will be honored at a virtual award ceremony in collaboration with Keystone Symposia on April 11, 2023, at 8:00 am PST. Register here.
The Michelson Philanthropies & Science Prize for Immunology is awarded annually to early-career researchers who conduct immunology research across a variety of cross-cutting disciplines such as computer science, artificial intelligence, machine learning, protein engineering, nanotechnology, genomics, neurodegenerative disease, etc.
Applications for the 2024 Michelson Philanthropies & Science Prize for Immunology will open on May 1, 2023. For more information visit www.michelsonmedicalresearch.org/michelson-philanthropies-science-prize or sciencemag.org/Michelson.
ABOUT THE PRIZE RECIPIENTS
GRAND PRIZE
Aleksandar Obradovic, Ph.D.
Department of Systems Biology, Columbia University Irving Medical Center, New York, NY, USA
Essay
Precision Immunotherapy – A Mechanistic Approach to Overcoming Treatment Resistance
Abstract
Cancer immunotherapy harnesses the anti-tumor immune response broadly and to great effect across many tumor types—nevertheless, many patients remain non-responsive, with limited predictors of treatment resistance. Efforts are underway to identify combination therapies that may improve outcomes. Dr. Obradovic describes a mechanistic systems biology approach for prioritizing combination therapy drug candidates. This approach leverages protein activity inference and drug sensitivity prediction algorithms as well as single-cell-resolution RNA-sequencing data to identify cell populations associated with treatment resistance in different tumor types as well as key regulatory proteins and drug vulnerabilities of those populations. This research has enabled discovery of resistance mechanisms and candidate therapeutic targets across numerous tumor types and represents an opportunity to tailor precise combinations of complementary drugs in patients non-responsive to current treatments.
FINALIST AWARDS
Roser Vento-Tormo, Ph.D.
Wellcome Sanger Institute, Cambridge, UK
Centre for Trophoblast Research, University of Cambridge, Cambridge, UK
Essay
Decoding Foreign Antigen Tolerance – Cell Atlases of Human Tolerogenic Milieus Guide Transformative Immunotherapies
Abstract
Dr. Vento-Tormo studies how the human immune system develops and acquires its function, and how these processes are influenced by the surrounding cellular microenvironment. With genomics and imaging tools, her lab reconstructs physiological tolerogenic milieus, such as the placenta and the testis, and generates "cell atlases" of these organs. By developing and using bioinformatics and machine learning tools to interrogate these tissue maps, Dr. Vento-Tormo discovered novel cellular states and regulatory programs driving immune tolerance. With this information, she precisely engineers stem cells into immune cell subtypes that can overcome the immunoregulatory obstacles, such as those found in the tumor microenvironment.
Joshua Tan, Ph.D.
Antibody Biology Unit, National Institute of Allergy and Infectious Diseases, National Institutes of Health, Bethesda, MD, USA
Essay
Searching for Common Ground – The Conserved Coronavirus Fusion Peptide is a Target of Broadly Neutralizing Antibodies
Abstract
Initially linked to only mild disease, coronaviruses have been revealed in the 21st century to be capable of causing severe disease and death. To develop new tools that combat different coronaviruses, Dr. Tan performed an epitope-agnostic screen on B cells from COVID-19 convalescents to identify monoclonal antibodies that target multiple coronaviruses. He identified two antibodies that neutralized both alphacoronaviruses and betacoronaviruses, including all SARS-CoV-2 variants of concern. Biochemical and structural assays revealed that both antibodies bound to the fusion peptide, which is highly conserved in all four coronavirus genera. Importantly, the antibody COV44-79 limited SARS-CoV-2-mediated disease in a hamster model. These findings highlight the fusion peptide as a candidate for the development of vaccines and monoclonal antibodies that aim to combat a wide variety of coronaviruses.
About Michelson Philanthropies
Michelson Philanthropies is devoted to driving systemic change to advance medical research, animal welfare, education and equity, and intellectual property through the Michelson Medical Research Foundation, Michelson Found Animals Foundation, Michelson 20MM Foundation, Michelson Institute for Intellectual Property, and the Michelson Center for Public Policy. Created and co-chaired by Alya and Dr. Gary K. Michelson, the network of private foundations supports vulnerable and underserved communities through catalytic grantmaking, social enterprises, impact investments, and energetic public advocacy. For more information and to receive updates, visit michelsonphilanthropies.org.
About Science/AAAS
The American Association for the Advancement of Science (AAAS) is the world's largest general scientific society, and publisher of the journals, Science, Science Translational Medicine, Science Signaling, Science Advances, Science Immunology, and Science Robotics. AAAS was founded in 1848 and includes some 254 affiliated societies and academies of science, serving 10 million individuals. Science, founded by Thomas Edison, has the largest paid circulation of any peer-reviewed general science journal in the world, with an estimated total readership of more than 400,000. The non-profit AAAS is open to all and fulfills its mission to "advance science and serve society" through initiatives in science policy, international programs, science education, and more. Science's editorials, any paper with broad public health significance, and all research articles 12 months after publication are always free. Science's daily online news also offers 5 articles a month for free, along with all COVID-19 research. Science further participates in various efforts to provide free access for scientists in the world's poorest countries. For more info visit www.aaas.org.
View source version on businesswire.com: https://www.businesswire.com/news/home/20230217005092/en/
Contacts
Geoffrey Baum, g.baum@michelsonphilanthropies.org