CDI Researcher Might Have Found Key to Why COVID-19 Kills More Men Than Women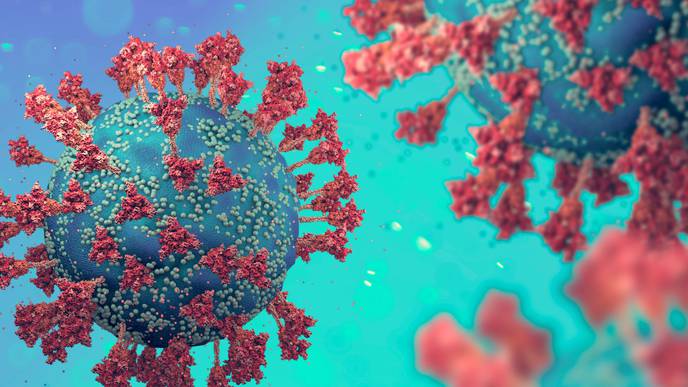 02/03/2023
From the first months of the COVID-19 pandemic, observers noted that men are more susceptible to severe infections of the SARS-CoV-2 virus, with increased death rates. 
One scientist at the Hackensack Meridian Center for Discovery and Innovation (CDI) has new findings which may answer why. 
Jyothi Nagajyothi, Ph.D., a scientist at the Hackensack Meridian Center for Discovery and Innovation (CDI) investigates infectious diseases relating to fat in the body, including COVID-19.
A new publication in the International Journal of Molecular Sciences indicates males fare worse than females with the disease because the virus more readily attacks females' fat tissue, in lieu of lung tissue.  
"Our data suggested that in female mice adipose tissue may act as a sink/reservoir for SARS-CoV-2 and thus spares the lungs from a greater viral load, preventing pulmonary damage due to infiltrated immune cells and activated pro-inflammatory cytokines," they write. 
The Nagajyothi Lab's mouse models, mimicking the human immune system, showed that females lost more fat compared to males when infected with COVID-19. The males had more virus in their lungs, while the females showed more virus in their fat tissue. The theory is that the adipose (fat) tissue in females may act as a "sink" or "reservoir" of the virus.  
The latest paper follows a publication last year in Frontiers in Cardiovascular Medicine in which Nagajyothi and colleagues showed the virus infiltrated the lungs of males much more readily than it did in females. The latest paper goes a bit further, showing that an inverse relationship exists between the viral loads in the lungs and adipose tissue, and it differs between males and females. They found that CoV-2 infection alters immune signaling and cell death signaling differently in SARS-CoV-2 infected male and female mice.  
"These data may help explain the higher COVID-19 susceptibility in males compared to females," they conclude.  
---
---
Journal
International Journal of Molecular Sciences
Method of Research
Experimental study
Subject of Research
Animals
Article Title
Susceptibility of Fat Tissue to SARS-CoV-2 Infection in Female hACE2 Mouse Model
Article Publication Date
9-Jan-2023
COI Statement
The authors declare no conflict of interest.
Disclaimer: AAAS and EurekAlert! are not responsible for the accuracy of news releases posted to EurekAlert! by contributing institutions or for the use of any information through the EurekAlert system.