Does Being a Caregiver Affect Older Women's Longevity?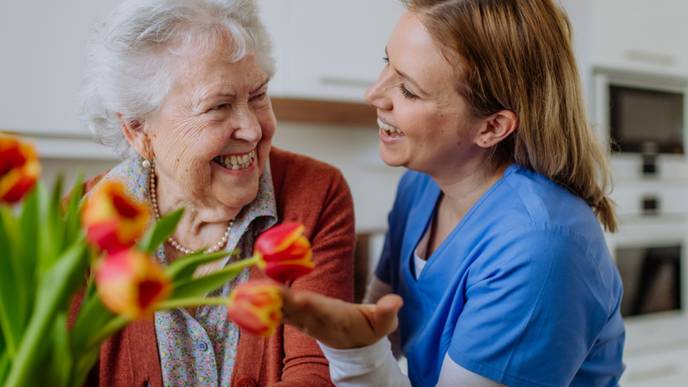 11/08/2023
Does being a caregiver affect older women's longevity?
Does being a caregiver affect older women's longevity?
Being a caregiver can have a significant impact on the lives of older women. As they age, many women find themselves taking on the role of a caregiver for their spouses, parents, or other family members. While caregiving can be a rewarding experience, it can also be physically and emotionally demanding, potentially affecting their longevity.
Physical and Mental Health Challenges
Caregiving often involves providing assistance with daily activities, managing medications, and dealing with medical appointments. These responsibilities can take a toll on the physical health of older women. The physical demands of caregiving, such as lifting and transferring, can lead to musculoskeletal problems and injuries.
Furthermore, the stress and emotional strain associated with caregiving can have a negative impact on mental health. Caregivers may experience higher levels of anxiety, depression, and burnout. The constant worry and responsibility of caring for someone else can lead to chronic stress, which has been linked to various health issues.
Effects on Longevity
Research suggests that being a caregiver can indeed affect the longevity of older women. A study published in the Journal of the American Medical Association found that older women who provided care for a spouse had a 63% higher mortality risk compared to non-caregiving women of the same age.
The demands of caregiving can lead to neglecting one's own health needs. Caregivers often prioritize the well-being of their loved ones over their own, resulting in neglect of preventive care, lack of exercise, poor nutrition, and inadequate sleep. These factors can contribute to the development of chronic conditions and a decline in overall health.
Support and Self-Care
Recognizing the potential impact of caregiving on longevity, it is crucial for older women to prioritize self-care and seek support. Taking care of oneself is not selfish but essential for maintaining physical and mental well-being.
Here are some strategies that can help caregivers maintain their health:
Seek respite care or assistance from other family members or support groups to take breaks from caregiving responsibilities.
Practice stress management techniques such as meditation, deep breathing exercises, or engaging in hobbies and activities that bring joy.
Ensure regular medical check-ups and screenings to monitor personal health.
Eat a balanced diet, exercise regularly, and get enough sleep to maintain physical health.
Reach out for emotional support from friends, family, or professional counselors.
By prioritizing self-care and seeking support, older women caregivers can better manage the challenges of caregiving and potentially improve their longevity.
Conclusion
Being a caregiver can have a significant impact on the lives of older women. The physical and emotional demands of caregiving can affect their longevity. However, by prioritizing self-care and seeking support, caregivers can better manage their own health and well-being, potentially improving their longevity and overall quality of life.
© Article Copyright 1999-2023
Life Technology™
.
---
---