Dr. Raul Fernandez-Crespo Discusses the Role of Genetics in the Urinary Tract System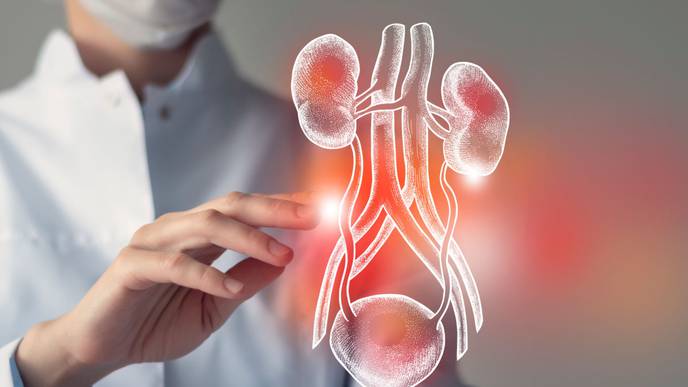 04/13/2023
Congenital anomalies of the kidney and urinary tract, known as CAKUT, can play a major role in a person's overall health. Dr. Raul Fernandez-Crespo, an expert physician in urology and experienced in CAKUT disorders, recently discussed his research into this area. He highlighted how gene mutations can cause inherited forms of these anomalies and described some of the potential treatments that may be available for people with genetic diseases of the urinary tract and kidneys.
Dr. Fernandez-Crespo explains his take on the role of genetics in the urinary tract systems and why it is vital to understand, and how important it is for patients and physicians to be aware of treatment options.
What Are Genetics?
Dr. Fernandez-Crespo explains that genetics is a major factor in overall health and well-being, and the urinary tract and kidney system are no exception. "Most people don't realize that genetics can play a major role in the formation and function of the urinary tract," he said. "In fact, some CAKUT disorders are inherited through genetic mutations in certain genes, which can cause structural and functional irregularities in the kidneys or urinary tract."
Unfortunately, detecting these genetic mutations can be a challenge. Dr. Fernandez-Crespo says, "Today, there are numerous studies and research methods doctors can use to detect CAKUT during the prenatal stage, but even then, the diagnosis is not always accurate."
How Genetic Disorders Affect the Urinary Tract System
There are various issues that can be caused by genetic disorders in the urinary tract system. For example, anomalies of the kidneys or ureters can lead to issues such as:
Urinary retention (inability to empty the bladder)
Enlarged ureter or kidney
Urethral stricture (narrowing of the urethra)
Underdevelopment or absence of a kidney (known as renal hypoplasia or agenesis)
Duplex kidney or extra ureter
Kidney cysts
Even something as seemingly simple as recurrent UTI's in children and adults can have a genetic component. Dr. Fernandez-Crespo noted, "These issues can cause significant disruptions in the normal functioning of the urinary tract and kidney system, leading to a variety of health problems." Ultimately, it's important to follow up with a doctor if any symptoms or irregularities in the urinary system arise, as they can be signs of a larger issue.
Other Disorders That Affect Urinary Health
In addition to CAKUT, there are other genetic disorders that can affect the urinary tract and kidney health, both congenital and acquired. Some of these disorders include:
Polycystic kidney disease
High blood pressure, which can affect kidney and urinary tract functioning and lead to more UTIs
Bladder cancer (inherited through genetic mutations)
Diabetes, which can affect kidney functioning
If you're predisposed to these or other urinary and kidney disorders, Dr. Fernandez-Crespo recommends consulting a physician to discuss potential treatments. "In some cases, medications or lifestyle changes may be necessary to reduce the risk of further health problems," he said.
Treatment Options for Genetic Disorders
Due to advances in technology and research, there are a number of treatments available to address inherited CAKUT and other urinary and kidney disorders. These include
Surgery
Medication
Dietary changes
Voiding in children to help them learn to empty the bladder
In some cases, stem cell therapy may be used to help the body regenerate healthy kidney tissue. In addition, early detection and diagnosis can help ensure that treatment is successful.
How To Know If You're at Risk
Unfortunately, many people are unaware that they have an inherited CAKUT or other urinary and kidney disorder until it's too late. Dr. Fernandez-Crespo recommends being proactive in maintaining your health, especially if you have a family history of CAKUT, as this can be a good indicator of potential issues. He also suggests speaking with a physician before making any lifestyle changes or starting a new medication to make sure it won't adversely affect urinary health.
Some signs you need to visit a urologist include
Trouble urinating
Pain or burning when passing urine
Blood in the urine
Frequent UTIs
While CAKUT is genetic, the science behind understanding which specific genetics play a role and who is at risk is still being studied. Dr. Fernandez-Crespo stresses the importance of parents and children understanding their family history, as this can provide clues about potential issues or help to better diagnose them in the future. In addition, mutations developed later in life can also increase the risk of CAKUT or other urinary disorders, making it even more difficult to pinpoint a direct cause for CAKUT.
It's important to speak with your doctor if you have any concerns about your urinary health, as they will be able to help diagnose and treat any underlying conditions. Ultimately, understanding the role genetics play in the urinary tract system is key to helping maintain optimal health.
About Dr. Raul Fernandez-Crespo
Dr. Raul Fernandez-Crespo MD is a graduate of the University of Puerto Rico, where he completed his residency in 2019. He is the winner of the General Surgery Award from the University of Puerto Rico School of Medicine and has dedicated his career to medicine and urology for the past decade. He has co-authored various medical publications on penile implant surgery and continues to provide high-quality urology care to residents of Tampa, Florida.