Drug Approved to Help Young Patients Battle a Rare Cancer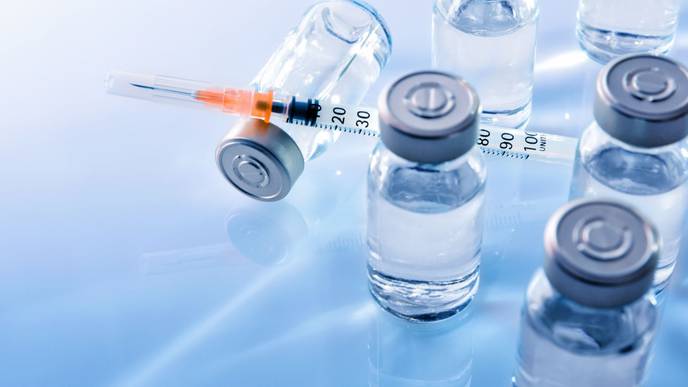 01/04/2023
Physician's Briefing Staff
TUESDAY, Jan. 3, 2023 (HealthDay News) -- The U.S. Food and Drug Administration has approved the immunotherapy drug Tecentriq (atezolizumab) for use in patients with unresectable or metastatic alveolar soft part sarcoma (ASPS). The approval was granted following the results of a nonrandomized phase 2 trial led by the U.S. National Cancer Institute (NCI), part of the U.S. National Institutes of Health (NIH). The drug is approved for people aged 2 years and older.
About 40 percent of the patients in the trial were treated at the NIH Clinical Center in Maryland, said James Doroshow, M.D., director of the NCI Division of Cancer Treatment and Diagnosis. "Our ability to bring patients in from all over the world was a key factor in the ability to do the study," Doroshow said in an NCI news release.
This was the first study conducted in the NCI-funded Experimental Therapeutics Clinical Trials Network that has resulted in a drug approval. This approval also marks the first time the drug has been approved for children. The Pediatric Oncology Branch in the NCI Center for Cancer Research helped enroll children in the trial, said Alice Chen, M.D., of the Developmental Therapeutics Clinic in the Division of Cancer Treatment and Diagnosis.
The phase 2 NCI trial enrolled 49 ethnically diverse patients aged 2 years and older with ASPS that had spread. The patients were given an infusion of Tecentriq every 21 days. About one-third of the patients responded to the treatment with some degree of tumor shrinkage. Most of the other patients experienced stable disease. Patients who had two years of treatment were given an opportunity to take a treatment break for up to two years with close monitoring, according to the study. None of those patients on the break had disease progression.
About 41 percent of patients who received the drug had serious side effects that included anemia, diarrhea, rash, dizziness, hyperglycemia, and pain in the extremities, but no patients left the study because of side effects.
Approval of Tecentriq was granted to Genentech, which provided the drug to the NCI through a cooperative research and development agreement.