Failure to Recognize Ectopic Pregnancy Causing Women's Deaths, Says Expert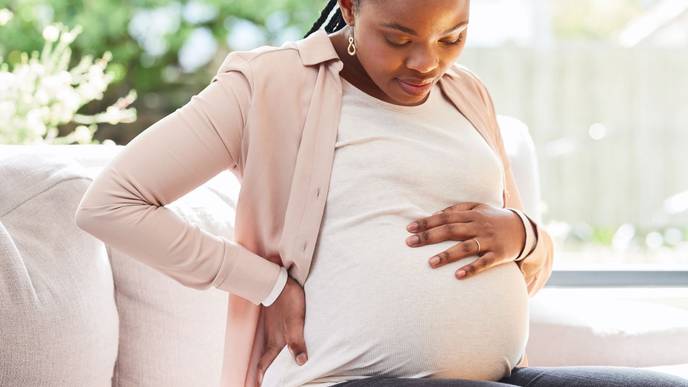 05/02/2023
Women are dying or suffering avoidable harm because of a failure to recognise ectopic pregnancy, one of the country's leading experts on maternal health has said.
Speaking to the Guardian, Prof Marian Knight of the University of Oxford, who leads a national research programme on maternal deaths, called for action to improve diagnosis of the acute, life-threatening condition, in which a fertilised egg implants itself outside the womb, normally in the fallopian tube. Ectopic pregnancies are never viable and if left untreated can result in the tube rupturing, causing potentially fatal internal bleeding.
"We could prevent more women from dying from ectopic pregnancy because of lacking of basic recognition and management of the condition," said Knight.
The warning comes as new data obtained by freedom of information request suggests that dozens of women have experienced "severe harm" after being admitted to hospital with ectopic pregnancies in the past five years.
The figures, which rely on voluntary confidential reporting of patient safety incidents by doctors, are not definitive, but Knight said they tallied with concerns highlighted in the Mbrrace confidential inquiry into maternal deaths.
The Mbrrace report, published last year, said eight women died from ectopic pregnancies between 2018 and 2020, all but one of whom had received suboptimal treatment. In three instances, better care might have saved their lives, the report concluded.
"There's no doubt that in the [maternal deaths] inquiry we are still seeing the same messages of ectopic pregnancy not being recognised," said Knight. "That people either don't pick up on the fact that they're pregnant or get single-minded about one diagnosis."
In some cases, bleeding was attributed to a miscarriage and in others collapsed pregnant women were investigated for a blood clot on the lungs – the other major cause of maternal collapse – before an ectopic pregnancy was excluded.
"The treatment for the two [blood clots or ectopic pregnancy] are diametrically opposite," said Knight. "If you think someone has a blood clot you give them a blood thinner. But if you're bleeding internally, it will make you bleed more."
In the UK, nearly 12,000 women have ectopic pregnancies diagnosed each year – equivalent to one in 80 pregnancies. Symptoms include vaginal bleeding, abdominal pain, shoulder tip pain and discomfort going to the toilet. The condition can be treated with the drug methotrexate or, at a more advanced stage, surgery.
Data obtained via FoI from the National Reporting and Learning System (NRLS), a confidential NHS reporting system, revealed more than 5,000 patient safety incidents that mentioned "ectopic pregnancy" in the past five years. These included 358 cases of "moderate harm", 48 of "severe harm" and four deaths, two of these in 2022.
The reports are not confirmed cases of harm as it is possible that some incidents were not related to the management of ectopic pregnancy. However, experts who reviewed the data said ectopic pregnancy was likely to be the relevant factor in most cases, given that it is an acute, life-threatening condition that typically affects patients who are otherwise healthy.
"We've got figures here showing that there are substantial numbers of women suffering severe harm after presenting with ectopic pregnancy and we need to know why that is happening and what can happen to reduce it," said Knight. "There must be some top-level messages that we could get out there to make a difference to women. There is no point in data collection without doing something about it."
Munira Oza, the director of the Ectopic Pregnancy Trust, said: "It is shocking that women are still suffering severe harm and even dying from ectopic pregnancy. Despite good care, women are losing their lives. Deaths and harm due to ectopic pregnancy are avoidable and no woman should lose their life to the condition in this day and age."
Oza said there needed to be greater awareness of the condition among healthcare professionals and the public. "Just as there is increased conversation about miscarriage and fertility, there needs to be education on ectopic pregnancy as a distinct condition and its symptoms, so people know to seek medical advice fast and have access to early pregnancy units for crucial specialist care," she said.
Prof Andrew Horne, a consultant and spokesperson for the Royal College of Obstetricians and Gynaecologists, said: "Early diagnosis and treatment for ectopic pregnancy is crucial, and more could be done to improve early detection methods and raise awareness of the symptoms so women and their clinicians can recognise that something is wrong as soon as possible.
"It is also essential that information between health professionals is shared in a streamlined and efficient fashion during referral to early pregnancy units so that swift action can be taken."
An NHS spokesperson said: "While ectopic pregnancies are rare, clinicians should follow Nice guidelines to recognise the signs, and maternity services across the country work closely with A&E and primary care teams to share recommendations – including those compiled by Mbrrace – so that best practice is followed."