FDA Approves New Nasal Spray to Treat Migraine Headaches in Adults, Pfizer Says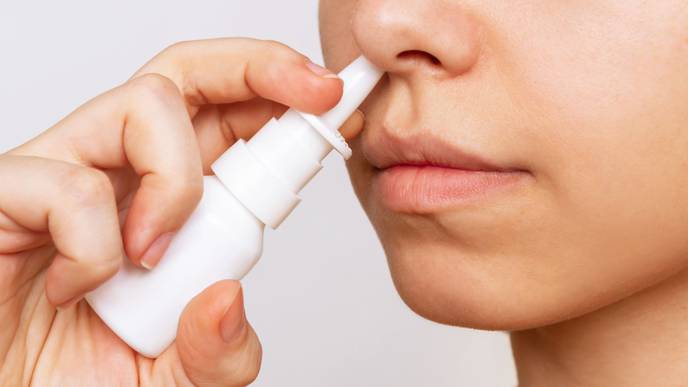 03/18/2023
CNN  — 
The US Food and Drug Administration approved a new nasal spray as a rapid treatment for migraine pain in adults.
The nasal spray zavegepant, sold as Zavzpret, may relieve pain and other bothersome migraine symptoms as soon as 15 minute after use, drugmaker Pfizer said in a news release. The drug is expected to be available in pharmacies in July 2023, the company said.
There are already a number of different types of medications available to treat migraines, including several kinds of nasal sprays. Zavzpret is the first to work by blocking the calcitonin gene-related peptide, CGRP, a protein that is released in the brain that contributes to inflammation. Several pills block CGRP, but many people with migraines experience significant nausea and can't tolerate medications they have to swallow.
Zavzpret is alsoan alternative for people who have heart disease or other conditions that prevent them from being able to safely use other kinds of migraine treatments.
In two studies where people with migraines didn't know if they were getting the drug or a placebo, Zavzpret was more effective at relieving migraine pain within two hours compared with a nasal spray without any active ingredients.
In one study published in the journal The Lancet Neurology, about 24% of people who took a single 10 milligram dose of Zavzpret reported they had no pain two hours later, compared with 15% of the group who got a nasal spray without any active ingredients, a difference that was statistically significant. The main side effect reported in the study was an altered sense of taste, which affected about 1 in 5 people who took the drug. Other side effects were nasal discomfort and nausea.
"When a migraine hits, it has a significant negative impact on a person's daily life," Dr. Kathleen Mullin, the associate medical director at New England Institute for Neurology & Headache who has studied the drug, said in the news release from Pfizer. "Among my migraine patients, one of the most important attributes of an acute treatment option is how quickly it works. As a nasal spray with rapid drug absorption, Zavzpret offers an alternative treatment option for people who need pain relief or cannot take oral medications due to nausea or vomiting, so they can get back to normal function quickly."

Migraines are estimated to affect more than 10% of people globally, and they're about three times more common in women than in men. They often involve throbbing pain in the head that can last for hours or days, and may involve sensitivity to light or sound, nausea, vomiting or visual disturbances.