New NCI-Funded Clinical Trial Will Test Innovative Way to Preserving Muscle Mass Among Patients with Metastatic Prostate Cancer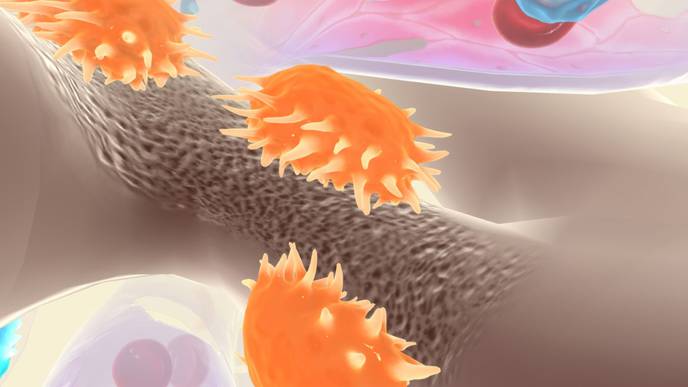 10/12/2023
Newswise — The National Cancer Institute awarded investigators at Huntsman Cancer Institute a grant totaling more than $3 million to conduct a clinical trial to see if combining creatine monohydrate supplementation and resistance exercise training helps preserve muscle in people who have metastatic prostate cancer. Loss of muscle mass is a major side effect of treatment for prostate cancer. Creatine monohydrate supplementation, a naturally occurring molecule in the body, helps combat fatigue and provides more energy, resulting in better workouts. Researchers hypothesize that taking creatine monohydrate supplementation while participating in resistance training will preserve muscle mass.
To test this, 200 men with metastatic prostate cancer will take part in a 52-week, double-blind, placebo-controlled, randomized trial during treatment. One group of patients will receive the creatine monohydrate supplementation and the other will receive a placebo. Both groups will engage in an individualized, supervised, telehealth-delivered resistance training program with the Personal Optimism With Exercise Recovery (POWER) fitness program at Huntsman Cancer Institute. Study participants and researchers will not know who is getting the supplement or placebo.
"Once patients start receiving treatment for their metastatic prostate cancer, they can no longer gain muscle mass because the treatment blocks the androgen signaling, which helps to make testosterone," says Adriana Coletta, PhD, MS, RD, member of the Cancer Control and Population Sciences Program at Huntsman Cancer Institute, assistant professor in the department of health and kinesiology at the University of Utah, and one of the lead investigators of the clinical trial. "If your body doesn't make testosterone, you can't build muscle mass, but you can lose it. It's important for patients to keep the muscle mass they already have to help maintain independence, quality of life, and reduce other cancer treatment-related side effects. Also, more muscle mass is also linked to higher survival rates." 
Coletta wishes to thank the patients who participated in the 12-week trial that provided preliminary data for this large grant, along with members of the Salt Lake City Prostate Cancer Community Support Group, who assisted in the planning process of the proposed trial. She would also like to thank the POWER program, Huntsman Cancer Institute's clinical trials office, and her investigative team members: Neeraj Agarwal, MD, physician-scientist at Huntsman Cancer Institute and co-lead on this trial, Benjamin Maughan, MD, PHARMD, and Manish Kohli, MD, physician-scientists at Huntsman Cancer Institute, Neli Ulrich, PhD, MS, chief scientific officer and executive director of the comprehensive cancer center at Huntsman Cancer Institute, and Jonathan Chipman, PhD, member of the cancer biostatistics shared resource at Huntsman Cancer Institute.
"This is an exceptional collaboration between exercise scientists and top clinical trialists at Huntsman Cancer Institute" says Ulrich. "Together this team will find important answers for men with prostate cancer."
"It's so exciting that we now have the support and resources to take this research to the next level," Coletta says. "This is just the start of what's to come from our group to improve quality of life for cancer patients."
The study was supported by the National Institutes of Health/National Cancer Institute including P30 CA042014 and Huntsman Cancer Foundation.
About Huntsman Cancer Institute at the University of Utah
Huntsman Cancer Institute at the University of Utah (the U) is the official cancer center of Utah and the only National Cancer Institute-designated Comprehensive Cancer Center in the Mountain West. The institute is leading the world in scientific discovery, and turning it into unsurpassed cancer care, transforming hope into a reality. Huntsman Cancer Institute focuses on delivering a cancer-free frontier to Utah, Idaho, Montana, Nevada, and Wyoming (The Area We Serve). Huntsman Cancer Institute is home to over 300 clinical trials, with over 237 research teams studying cancer at any given time and more genes for inherited cancers have been discovered at Huntsman Cancer Institute than at any other cancer center. Huntsman Cancer Institute's scientists are world renown for understanding how cancer begins and using that knowledge to develop innovative approaches to treat each patient's unique tumor. Huntsman Cancer Institute was founded by Jon M. and Karen Huntsman.